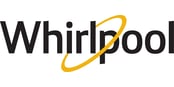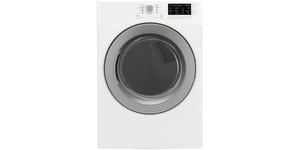 Model #WGD7600XW0 Official Whirlpool 27" gas dryer
Here are the diagrams and repair parts for Whirlpool WGD7600XW0 27" gas dryer, as well as links to manuals and error code tables, if available.
There are a couple of ways to find the part or diagram you need:
Click a diagram to see the parts shown on that diagram.
In the search box below, enter all or part of the part number or the part's name.
Not all parts are shown on the diagrams—those parts are labeled NI, for "not illustrated".
We encourage you to save the model to your profile, so it's easy to access parts and manuals for your appliance whenever you log in.
For DIY troubleshooting advice and repair guides, visit our repair help section.
Model Diagram and Schematics
?
This is the number corresponding to the part on the diagram / schematic
Recommended maintenance parts and accessories
Repair guides common to all dryers
If your dryer thumps or squeals, replace the drum support roller to restore quiet to your home.
Time required
 90 minutes or less
The thermistor senses the air temperature in the dryer. If your dryer overheats or doesn't heat at all, the thermistor could be the problem.
Time required
 30 minutes or less
The idler pulley exerts pressure keeps the drive belt tight so it can rotate the drum. A worn idler pulley squeals or squeaks when the dryer is running. Follow these instructions to replace it.