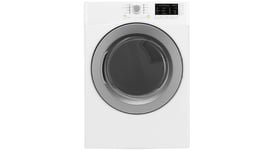 Kenmore dryer repair and replacement parts
Kenmore clothes dryers are well known for their reliability. But any appliance—including a Kenmore dryer—can sometimes break down or stop working.
If you need to replace a part on a Kenmore dryer, Sears PartsDirect has thousands of Kenmore dryer parts—from lint screens, door handles and door seals to belts, heating elements and exhaust vents. Whenever you need dryer parts, Sears PartsDirect can provide you with the top-quality part you need to keep your dryer running smoothly.