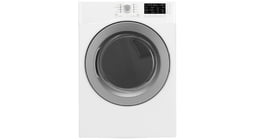 Official Bosch dryer parts
Bosch dryers are built for top performance and long-lasting dependability. Their sleek designs create a refined look in your laundry room. Innovative Bosch controls help get your clothes perfectly dry without harming garments.
When you hear a noise coming from your Bosch dryer, chances are there's some loose change rattling around that you forgot to take out of a pocket. If that's not the case, then you may need replace some parts. Trust Sears PartsDirect to have the parts you need to fix any Bosch dryer problem.