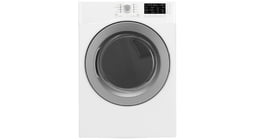 Official Crosley dryer parts
Crosley manufactures dependable and affordable dryers with innovative controls and efficient heating systems. With a variety of capacities and styles available, you can easily find a Crosley dryer that will fit in any laundry space.
As with many dryer brands, inefficient drying is an occasional problem for Crosley dryers, leaving clothes damp even after a full drying cycle. When that happens to your Crosley dryer, rely on Sears PartsDirect for the Crosley dryer parts and expert help you need to fix the problem.