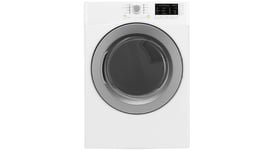 Hotpoint dryer repair and replacement parts
Hotpoint manufactures sturdy dryers in a variety of sizes and types to fit any family's needs. With proper maintenance, Hotpoint dryers typically last for many years.
Sometimes, parts will break on your Hotpoint dryer. When that happens, you can depend on Sears PartsDirect to have the replacement parts you need to fix your Hotpoint dryer.