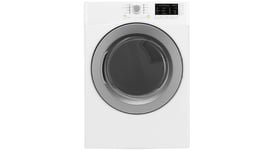 Maytag dryer repair and replacement parts
Maytag dryers are known for their dependability. But they're also efficient, with models that shut off when they sense that the load is dry. Some dryers have advanced features that steam out wrinkles and odors.
If your gas or electric Maytag dryer isn't getting your clothes dry or isn't running at all, Sears PartsDirect has the repair parts and expert advice that you need to fix the problem.
Top Categories
Kenmore Microwave Parts
,
LG Refrigerator Parts
,
Samsung Washer Parts
,
Whirlpool Dryer Parts List
,
Craftsman Chainsaw Parts
,
Craftsman Leaf Blower Parts
,
Craftsman Tiller Parts
,
Craftsman Tool Storage Repair Parts
,
Frigidaire Dishwasher Repair Parts
,
GE Washer Parts List
,
Maytag Washer Parts List
,
Proform Treadmill Parts List
,
Samsung Range Replacement Parts
,
Whirlpool Water Heater Repair Parts
,
GE Dishwasher Repair Parts