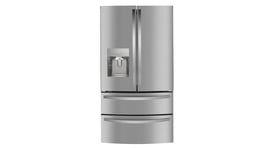 Whirlpool refrigerator repair and replacement parts
Whirlpool has refrigerator models to fit kitchens of any size or style. Whether you're looking for the latest refrigeration technology or need additional fresh or frozen food storage, Whirlpool has a refrigerator that's right for your household.
When your Whirlpool refrigerator isn't keeping the beverages cold or the ice cream frozen, trust Sears PartsDirect to have the repair parts that you need to fix the problem.