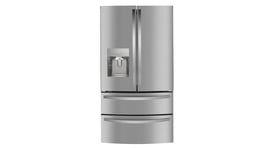 Ge refrigerator repair and replacement parts
GE is famous for its appliances, including its refrigerators. GE refrigerators range from basic top-mount models to sophisticated French door models with advanced features such as hot-water dispensers and door-in-door designs.
If your GE refrigerator stops cooling, depend on Sears PartsDirect to have the repair parts you need to fix the problem.