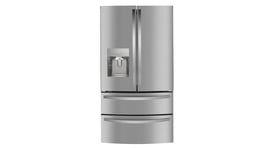 Amana refrigerator repair and replacement parts
Amana refrigerators use advanced controls to efficiently cool your stored foods. Large refrigerator interiors and flexible shelving help you store foods for easy access.
If your Amana refrigerator stops cooling, trust Sears PartsDirect to have the repair parts and expertise you need to help you fix the problem.
Top Categories
Hotpoint Dryer Parts List
,
Parts for Garbage Disposal
,
LG Microwave Parts List
,
Mitsubishi Television Spare Parts
,
Roper Dryer Parts List
,
Sanyo Refrigerator Replacement Parts
,
Amana Dryer Parts List
,
Sharp Microwave Parts List
,
Craftsman Lathe Spare Parts
,
Vissani Refrigerator Spare Parts
,
Weslo Treadmill Spare Parts
,
Nordictrack Treadmill Parts List
,
Nordyne Furnace Parts List
,
Replacement Parts for Samsung Microwave
,
Coleman Furnace Spare Parts
,
Sharp Room Air Conditioner Replacement Parts
,
Tappan Range Parts List
,
Devilbiss Air compressor Spare Parts
,
Parts for Eureka Vacuum