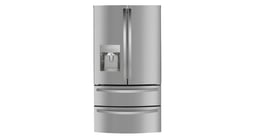 Official KitchenAid refrigerator parts
KitchenAid builds stylish refrigerators that can upgrade the look of any kitchen. KitchenAid refrigerators use precise controls to keep foods at just the right temperature. The large capacity of KitchenAid refrigerators lets you store plenty of food.
When your KitchenAid refrigerator isn't cooling right, you can get the parts and expertise you need to fix the problem from Sears PartsDirect.