DIY riding mower & lawn tractor repair
Why is it that the grass seems to grow faster when your riding mower isn't working right? Fortunately, you can fix your riding mower or lawn tractor yourself, with the help of Sears PartsDirect's DIY repair advice. (If you have a gas walk-behind mower, check out our DIY walk-behind mower repair help.)
To avoid many problems, keep your riding mower maintained by tuning up the engine each season. We have video troubleshooting tips for leveling a mower deck so your mower cuts the yard evenly every time you mow. If your lawn tractor battery dies, avoid vehicle and mower damage by following the procedures in our how to jump-start a riding lawn mower battery video. If the mower is completely dead, watch this riding lawn mower won't turn over or click video. We can also help if your mower engine spins when you turn the key but won't start. To troubleshoot other engine problems, find out how to fix a tire and much more, check out our articles and videos page.
Once you've determined the problem with your mower, follow the steps in our DIY repair guides for front-engine and zero-turn mowers. To find the owner's manual or a complete list of replacement parts for your riding mower or tractor, search for your model number.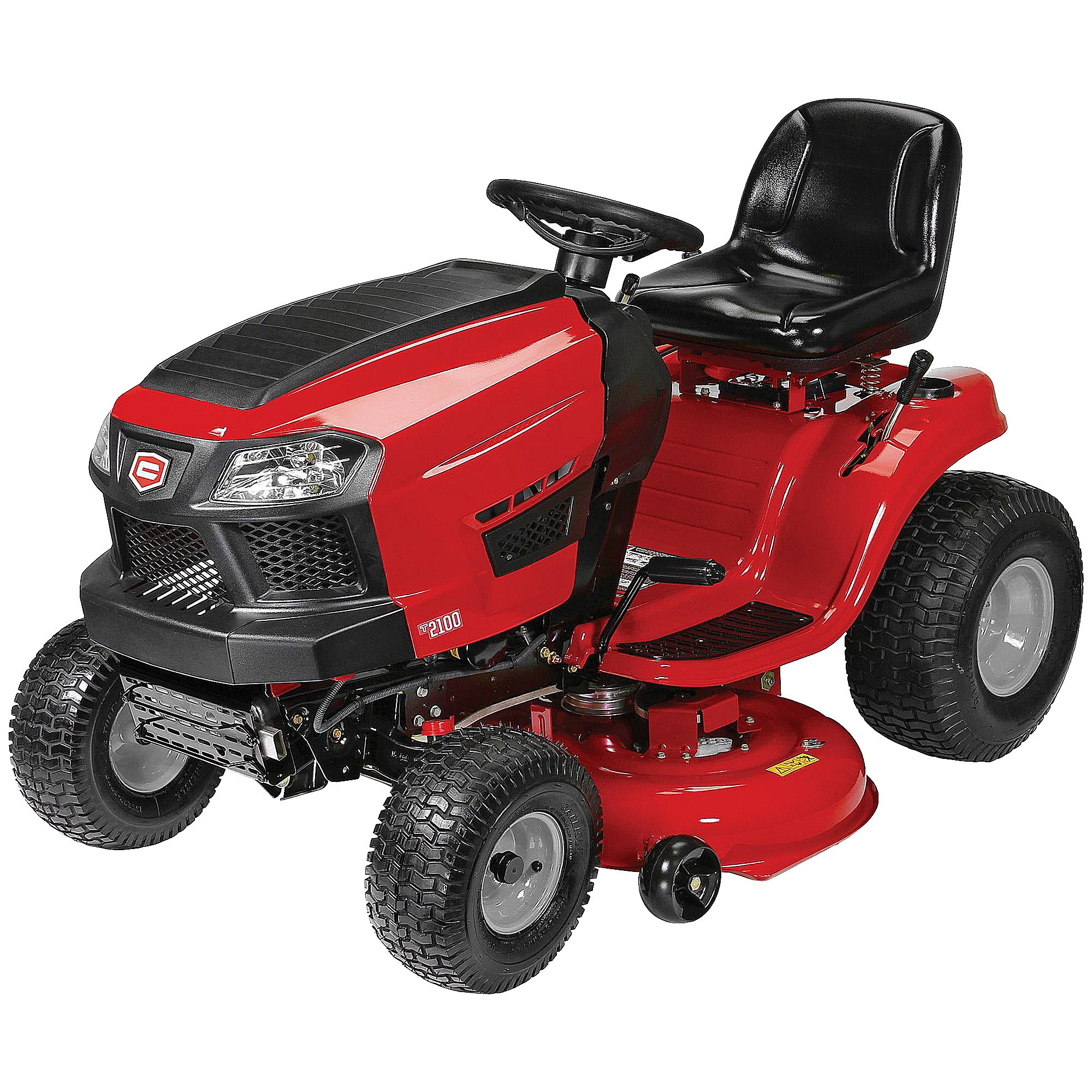 Symptoms common to all riding mowers & tractors
Choose a symptom to see related riding mower and lawn tractor repairs.
Repair guides common to all riding mowers & tractors
These step-by-step repair guides will help you safely fix what's broken on your riding mower or lawn tractor.
Your mower can't run on a damaged rear tire. Here's how to install a new one.…
Time required
 60 minutes or less
If a blade on your mower is dull or bent, replace it following the steps in this repair guide.…
Time required
 30 minutes or less
Help your mower run better by replacing the fuel filter during your riding mower's annual tune-up.…
Time required
 15 minutes or less
Articles and videos common to all riding mowers & tractors
Use the advice and tips in these articles and videos to get the most out of your riding mower or lawn tractor.