Amana SZDE27MPL-P1124403WL electronic m model 20, 25, & 27 cubic foot side by side ice and water refrigerat repair and replacement parts
Search parts in this model
Click a parts diagram on the left to narrow your scope
Freezer door (szde27mw/p1124401ww) (szde27ml/p1124401wl) (szde27mbw/p1124402ww) (szde27mbl/p1124402wl) (szde27mpw/p1124403ww) (szde27mpe/p1124403we) (szde27mpl/p1124403wl)

Refrigerator door (szde27mw/p1124401ww) (szde27ml/p1124401wl) (szde27mbw/p1124402ww) (szde27mbl/p1124402wl) (szde27mpw/p1124403ww) (szde27mpe/p1124403we) (szde27mpl/p1124403wl)

Freezer door (szde20mw/p1120301ww) (szde20ml/p1120301wl) (szde25mw/p1121201ww) (szde25ml/p1121201wl) (szde20mbw/p1120302ww) (szde20mbl/p1120302wl) (szde25mbw/p1121202ww) (szde25mbl/p1121202wl) (szde20mpw/p1120303ww) (szde20mpl/p1120303wl) (szde20mpe/p1120

Refrigerator shelving and drawers (szde25mw/p1121201ww) (szde25ml/p1121201wl) (szde25mbw/p1121202ww) (szde25mbl/p1121202wl) (szde25mpw/p1121203ww) (szde25mpl/p1121203wl) (szde25mpe/p1121203we) (szde27mw/p1124401ww) (szde27ml/p1124401wl) (szde27mbw/p112440

Refrigerator door (szde20mw/p1120301ww) (szde20ml/p1120301wl) (szde25mw/p1121201ww) (szde25ml/p1121201wl) (szde20mbw/p1120302ww) (szde20mbl/p1120302wl) (szde25mbw/p1121202ww) (szde25mbl/p1121202wl) (szde20mpw/p1120303ww) (szde20mpl/p1120303wl) (szde20mpe

Refrigerator/freezer controls and cabinet parts

Ice bucker and ice maker

8 cubc compact ice maker

Ice and water cavity (szde20mw/p1120301ww) (szde20ml/p1120301wl) (szde25mw/p1121201ww) (szde25ml/p1121201wl) (szde20mbw/p1120302ww) (szde20mbl/p1120302wl) (szde25mbw/p1121202ww) (szde25mbl/p1121202wl) (szde20mpw/p1120303ww) (szde20mpl/p1120303wl) (szde20m

Freezer shelving and refrigerator light

Crushed ice bucket

Freezer door (szde20mw/p1120301ww) (szde20ml/p1120301wl) (szde25mw/p1121201ww) (szde25ml/p1121201wl) (szde20mbw/p1120302ww) (szde20mbl/p1120302wl) (szde25mbw/p1121202ww) (szde25mbl/p1121202wl) (szde20mpw/p1120303ww) (szde20mpl/p1120303wl) (szde20mpe/p1120

Refrigerator door (szde27mw/p1124401ww) (szde27ml/p1124401wl) (szde27mbw/p1124402ww) (szde27mbl/p1124402wl) (szde27mpw/p1124403ww) (szde27mpe/p1124403we) (szde27mpl/p1124403wl)

Refrigerator shelving and drawers (szde20mw/p1120301ww) (szde20ml/p1120301wl) (szde20mbw/p1120302ww) (szde20mbl/p1120302wl) (szde20mpw/p1120303ww) (szde20mpl/p1120303wl) (szde20mpe/p1120303we)

Cabinet back

Ice and water cavity (szde27mw/p1124401ww) (szde27ml/p1124401wl) (szde27mbw/p1124402ww) (szde27mbl/p1124402wl) (szde27mpw/p1124403ww) (szde27mpe/p1124403we) (szde27mpl/p1124403wl)

Refrigerator door hinge (szde20mw/p1120301ww) (szde20ml/p1120301wl) (szde25mw/p1121201ww) (szde25ml/p1121201wl) (szde20mbw/p1120302ww) (szde20mbl/p1120302wl) (szde25mbw/p1121202ww) (szde25mbl/p1121202wl) (szde20mpw/p1120303ww) (szde20mpl/p1120303wl) (szde

Freezer door (szde27mw/p1124401ww) (szde27ml/p1124401wl) (szde27mbw/p1124402ww) (szde27mbl/p1124402wl) (szde27mpw/p1124403ww) (szde27mpe/p1124403we) (szde27mpl/p1124403wl)

Evaporator and air handling

Machine compartment

Drain and rollers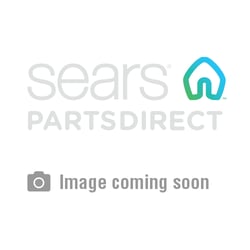 Refrigerator harness

The manufacturer no longer makes this part, and there's no substitute part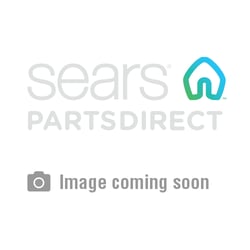 Refrigerator crisper

The manufacturer no longer makes this part, and there's no substitute part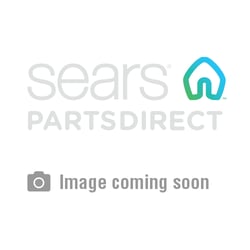 Rivot

The manufacturer no longer makes this part, and there's no substitute part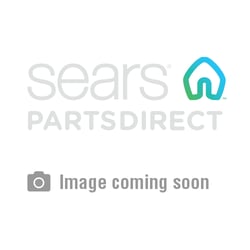 Refrigerator door stop

The manufacturer no longer makes this part, and there's no substitute part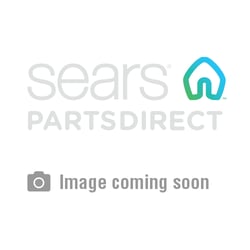 Refrigerator harness

The manufacturer no longer makes this part, and there's no substitute part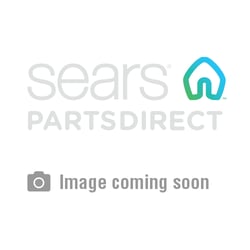 Refrigerator tunnel

The manufacturer no longer makes this part, and there's no substitute part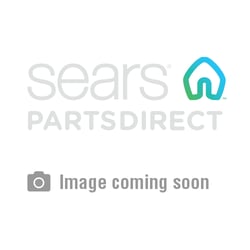 Refrigerator insulation

The manufacturer no longer makes this part, and there's no substitute part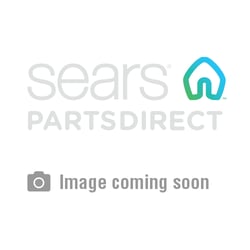 Refrigerator insulation

The manufacturer no longer makes this part, and there's no substitute part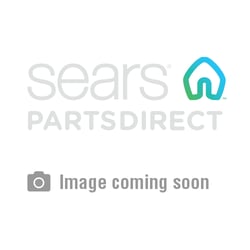 Refrigerator fill tube

The manufacturer no longer makes this part, and there's no substitute part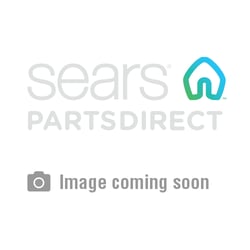 Refrigerator glide

The manufacturer no longer makes this part, and there's no substitute part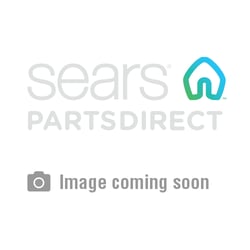 Refrigerator chute bracket

The manufacturer no longer makes this part, and there's no substitute part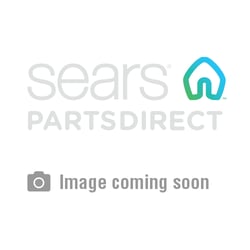 Refrigerator gasket

The manufacturer no longer makes this part, and there's no substitute part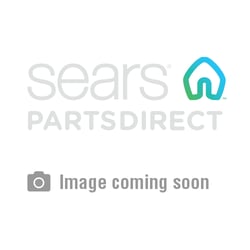 Sprng-ovrlod

The manufacturer no longer makes this part, and there's no substitute part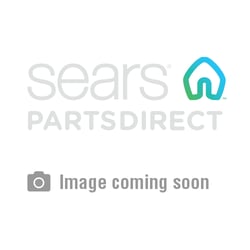 Trim uppr fr

The manufacturer no longer makes this part, and there's no substitute part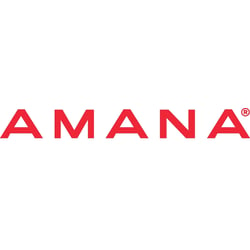 Here are the repair parts and diagrams for your Amana SZDE27MPL-P1124403WL electronic m model 20, 25, & 27 cubic foot side by side ice and water refrigerat. The diagram(s) below can help you find the right part. If you'd like help, we invite you to call our customer service number at the top of the page, or click chat.
On this page, you can also find any manuals, installation guides and error code tables associated with this model.
For advice on diagnosing problems with appliances, lawn & garden equipment and other products, check out the videos, repair guides and articles in our DIY section.