Refrigerator: Needs routine maintenance
Routine maintenance helps your refrigerator run more smoothly, so it uses less energy. Clean the condenser coils regularly to help the sealed system cool down the refrigerator efficiently. The compressor won't run as frequently if you keep those condenser coils clean. Adjust the refrigerator door to prevent air leaks into the refrigerator and freezer compartments. Air leaks cause frost buildup on the evaporator, which interrupts airflow and causes cooling problems.
Routine maintenance can also help prevent odor problems. Clean the inside of the refrigerator so spills don't build up and cause smells. Clean the drain pan under the refrigerator regularly because that pan can attract bugs or residue that causes odors.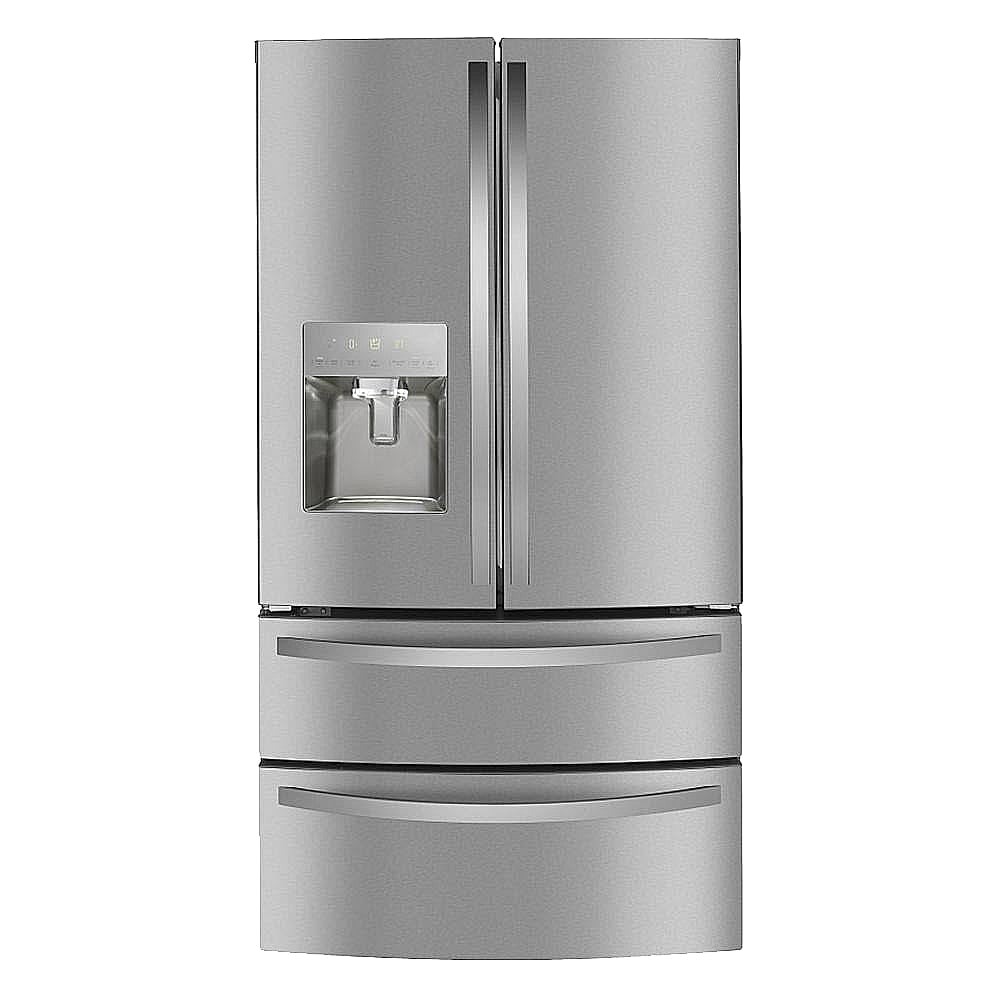 These repairs may help solve your refrigerator problem
Clean the refrigerator condenser coils
Dust-covered refrigerator coils can prevent the refrigerator and freezer from running efficiently and cooling properly. Follow the instructions in your owner's manual for cleaning the condenser coils. Unplug the refrigerator before accessing and cleaning the coils. On most refrigerators, the coils are behind the bottom front grill. Clean the condenser coils with a coil brush.
July 20, 2015
By Lyle Weischwill
Does the ice cream in your freezer seem too soft or the beverages in your refrigerator not cold enough? It could be the condenser coils need to be cleaned. This DIY repair guide shows how to clean the refrigerator condenser coils in 4 easy steps.
Time required
 15 minutes or less
Adjust the freezer or refrigerator door
The refrigerator or freezer doors swing on hinges that can be damaged or bent. Over time, the doors may begin to sag, allowing warm moist air into the refrigerator or freezer door that creates excessive frost that can eventually cause the drain tube to freeze. This refrigerator repair involves adjusting or repairing the hinges so that the doors work properly and stay aligned.
Clean the refrigerator drain pan
As part of the refrigerator's defrost cycle, the fridge drain pan collects condensate water that melts from the evaporator fins, collects in the evaporator drip tray below the evaporator and then flows through the defrost drain tube to the drain pan in the machine compartment next to the compressor. The drain pan can sometimes form mildew or collect insects. This repair involves accessing and cleaning the drain pan.