Thermador RDF30QB(PRIOR-9708) 30" electric & dual-fuel ranges repair and replacement parts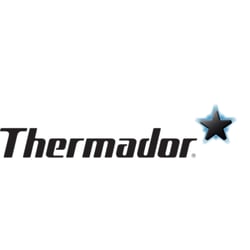 Here are the repair parts and diagrams for your Thermador RDF30QBPRIOR-9708 30" electric & dual-fuel ranges. The diagram(s) below can help you find the right part. If you'd like help, we invite you to call our customer service number at the top of the page, or click chat.
On this page, you can also find any manuals, installation guides and error code tables associated with this model.
For advice on diagnosing problems with appliances, lawn & garden equipment and other products, check out the videos, repair guides and articles in our DIY section.

Search parts in this model
Click a parts diagram on the left to narrow your scope
Manifold assembly sequence (rdds30vqb(prior-9707)) (rdfs30(prior-9708)) (rdss30(prior-9707))

Schematic (rdds30vq)

Burner box assembly (rdf30qb(prior-9708)) (rdf30qw(prior-9708))

Drop-in range (red30vqb(prior-9707)) (red30vqrs(prior-9708)) (red30vqw(prior-9708))

Drop-in snorkel assembly (rdds30vqb(prior-9707)) (rdds30vrs(prior-9707)) (red30vqb(prior-9707)) (red30vqrs(prior-9708)) (red30vqw(prior-9708))

Storage drawer and base

Main oven door assembly

Burner box assembly (rdds30vqb(prior-9707)) (rdfs30(prior-9708)) (rdss30(prior-9707))

Jet holder assembly detail

Cover

Free standing range (rdfs30(prior-9708))

Drop-in range (rdds30vqb(prior-9707))

Slide-in range (rdds30qw(prior-9708))

Schematic (red30vq)

Wiring diagram (red30vq)

Supplemental instructions for s/s 30" ranges

Gas maintop component (rdds30vqb(prior-9707)) (rdds30vrs(prior-9707)) (rdf30qb(prior-9708)) (rdf30qw(prior-9708)) (rdf30rs(prior-9707)) (rdfs30(prior-9708)) (rdss30(prior-9707))

Main oven liner and module

Wiring diagram (rdfs30q, rdss30q)

Manifold assembly (rdf30qb(prior-9708)) (rdf30qw(prior-9708))

Gas control valve detail (rdds30qw(prior-9708)) (rdf30qb(prior-9708)) (rdf30qw(prior-9708)) (rdfs30(prior-9708)) (rdss30(prior-9707))

Maintop component (red30vqb(prior-9707)) (red30vqrs(prior-9708)) (red30vqw(prior-9708)) (ref30qb(prior-9708)) (ref30qw(prior-9708)) (ref30rs(prior-9707)) (res30qb(prior-9708)) (res30rs(prior-9707)) (res30w(prior-9708))

Drop-in base assembly (rdds30vqb(prior-9707)) (rdds30vrs(prior-9707)) (red30vqb(prior-9707)) (red30vqrs(prior-9708)) (red30vqw(prior-9708))

Schematic rdfs30q, rdss30q-ver.1

Schematic (ref30q, res30q)

Wiring diagram (ref30q, res30q)

Wiring diagram (rdds30vq)

Burner box assembly (ref30qb(prior-9708)) (ref30qw(prior-9708)) (res30qb(prior-9708))

Free-standing range (ref30qb(prior-9708)) (ref30qw(prior-9708))

Slide-in range (res30qb(prior-9708))

Base with toe kick panel (rdds30vqb(prior-9707)) (rdds30vrs(prior-9707)) (red30vqb(prior-9707)) (red30vqrs(prior-9708)) (red30vqw(prior-9708))

Other parts
Motor

The manufacturer no longer makes this part, and there's no substitute part
Knob

The manufacturer no longer makes this part, and there's no substitute part
Oven insulation

The manufacturer no longer makes this part, and there's no substitute part
Switch

The manufacturer no longer makes this part, and there's no substitute part
Lamp

The manufacturer no longer makes this part, and there's no substitute part
Main top

The manufacturer no longer makes this part, and there's no substitute part
Cooktop main top

The manufacturer no longer makes this part, and there's no substitute part
Main top

The manufacturer no longer makes this part, and there's no substitute part
This part replaces #20-02-016