Dishwasher: Why don't my dishes get dry?
Dishes typically dry by the end of the dishwashing cycle, with one exception: plastic items. Because plastic doesn't retain heat like glass, ceramic and metal, you'll almost always see drops of water on plastic items after the cycle finishes.
Rinse aid helps water drain off all dishes so they dry better., so fill the rinse-aid dispenser when it's empty. Replace the dispenser assembly if it isn't dispensing rinse aid.
A heated drying setting also is an option to improve drying. You may have this option turned off to save energy, but if your dishes aren't drying as well as you'd like them to, you might want to consider turning it back on. Consult your owner's manual and select the cycle options that fit your needs and your energy usage goals.
If your dishes don't get dry even though you've selected the heated drying option, then the heating element could be broken or the high-limit thermostat for the element may have tripped in error, preventing the element from heating. A malfunctioning vent or drying fan could also prevent dishes from drying. Check out our dishwasher not drying dishes video to help you troubleshoot and correct a drying problem.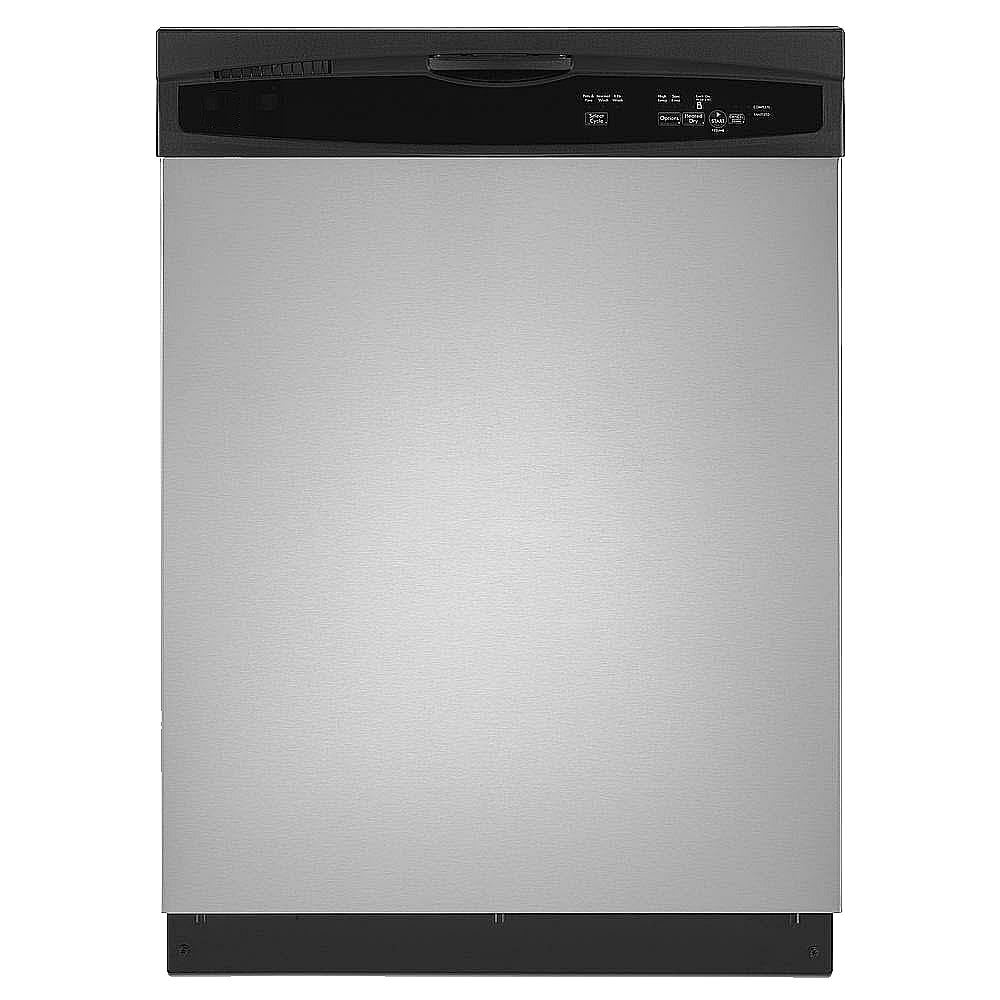 THESE REPAIRS MAY HELP SOLVE YOUR DISHWASHER PROBLEM