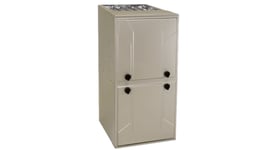 Coleman furnace repair and replacement parts
Coleman is known for manufacturing efficient and dependable furnaces for your home. Coleman manufactures a variety of furnace models, so you can find the type of furnace that's right for your home.
If your Coleman gas furnace is giving you trouble, Sears PartsDirect has the repair parts you need to fix the problem.
Top Categories
Kitchenaid GarbaGE disposal Spare Parts
,
Reliance Water Heater Parts List
,
Rheem Water Heater Replacement Parts
,
Amana Range Spare Parts
,
Samsung Vacuum Spare Parts
,
Swisher Log splitter Spare Parts
,
Dewalt Air compressor Spare Parts
,
Electrolux Washer Spare Parts
,
Whirlpool Cooktop Spare Parts
,
Genie Garage Door Opener Parts List
,
Honeywell Humidifier Spare Parts
,
Horizon Treadmill Parts List
,
Husqvarna Leaf Blower Parts List
,
Kirkland Refrigerator Spare Parts
,
Kitchenaid Blender Replacement Parts
,
Maytag Washer Dryer Combo Parts List
,
Amana Dishwasher Spare Parts
,
Brother Sewing Machine Parts
,
Vizio Television Parts List
,
Century Welder Repair Parts