Kenmore electronic control model freezer error codes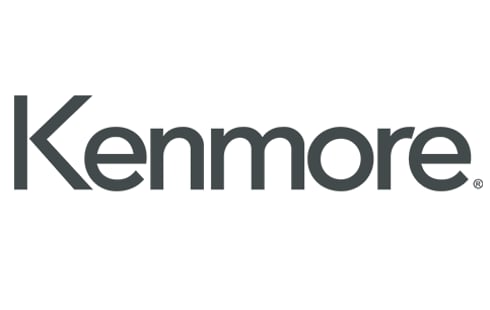 These error code explanations can help you diagnose a problem with your Kenmore freezer. For repair how-to help, visit the repair help section, which includes repair help for freezers, other major appliances, lawn and garden equipment, garage door openers, vacuum cleaners and more. Search for your model number to find a complete list of replacement parts for your freezer.
Error Code
Condition
DIY advice
E7
Check/Repair
Unplug the freezer for 1 minute to reset the electronic control board and then plug the freezer back in. If the code returns, replace the user interface control.
How-to help
Possible parts
User interface control
E8 or E9
Check/Repair
The thermistor is the temperature sensor inside the freezer. Unplug the freezer and check the thermistor wire harness for damage or a loose connection. If the wire harness is okay, replace the thermistor.
How-to help
Possible parts
Thermistor, Wire harness
. (Decimal point only in the display)
Check/Repair
In the showroom display mode, all buttons operate and the interior light works. No alarms sound. To exit the showroom display mode, unplug the freezer. Press and hold the Up and Down arrows at the same time while plugging the outlet cord back in.
L
Check/Repair
Press and hold the Alarm Reset button for 3 seconds to disable the control lock.
OFF
Check/Repair
Press the Up arrow 3 times to display the #1 setting. Continue pressing the up arrow to choose the setting you want.
Top Brands
Diagram of Model fh40
,
Diagram of Model gawg302dzw00
,
Diagram of Model hf200a
,
Diagram of Model mark10005nwc
,
Diagram of nb160p7766525m Parts
,
Diagram of proa200d Parts
,
Diagram of 4000db Parts
,
Diagram of quietwritersheetfeed Parts
,
Diagram of 4362 Parts
,
Diagram of vr2090 Parts
,
Parts Diagram For Model 575ngrt6
,
Diagram of zr40 Parts
,
Diagram of 8329501 Parts
,
Diagram of 96004 Parts
,
Diagram of a700 Parts
,
Diagram of actionlaser1000 Parts
,
Diagram of avr1600 Parts
,
Diagram of Model es131