Gas Chainsaw: Runs rough
If the fuel has been in the tank unused for months, it can pick up moisture and fail to ignite (that's why you should drain the fuel before storing the chainsaw or add fuel stabilizer to the tank). Replace the fuel with fresh gas if it's old and untreated with stabilizer. You might also need to replace the fuel filter at the same time.
Performing preventive maintenance including a tune-up will also help the engine run smoothly. Check the fuel lines for cracks and replace them if necessary. If you still have problems after checking those issues, consider replacing or rebuilding the carburetor.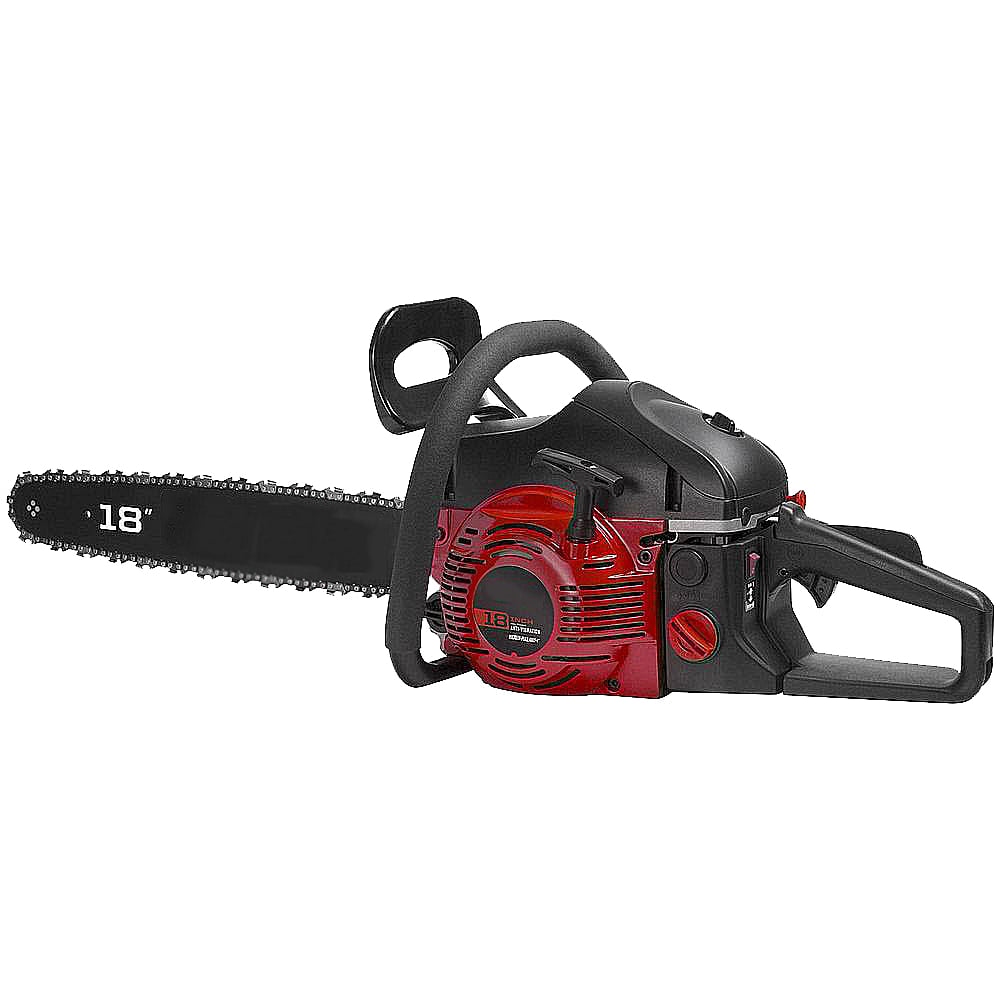 These repairs may help solve your gas chainsaw problem
Rebuild the chainsaw carburetor
Rebuild kits are available for most carburetors. The kit contains essential components for rebuilding a carburetor, such as diaphragms, seals and gaskets. You can sometimes fix a fuel supply problem by dismantling and cleaning a carburetor. Use the kit to rebuild the carburetor after cleaning it.
February 1, 2014
By Lyle Weischwill
A clogged carburetor is one reason a chainsaw won't start. This repair guide gives step-by-step instructions for rebuilding a chainsaw carburetor, which is a cost-effective alternative to replacing it.
Replace the chainsaw carburetor
The carburetor mixes air and gasoline in the proper proportions to create a combustible gas. If the engine starts and then sputters, or doesn't start at all due to lack of fuel, you might need to replace carburetor. It's often more cost effective and practical to replace the carburetor rather than rebuild it.
February 1, 2014
By Lyle Weischwill
If your chainsaw struggles to start or won't start at all, the carburetor could be clogged or its gaskets could be worn. This repair guide gives step-by-step instructions for replacing a chainsaw carburetor in less than 30 minutes.
Replace the chainsaw fuel lines
Fuel lines become brittle over time and can crack or tear. Replace a fuel line that's brittle or damaged. Be careful to install new fuel lines on the engine the same way the original fuel lines were configured.
February 1, 2014
By Lyle Weischwill
If your chainsaw doesn't start even though it has plenty of gas, the engine might not be getting fuel because a fuel line is clogged or cracked. This DIY repair guide shows how to replace chainsaw fuel lines in 30 minutes.
Do chainsaw preventive maintenance
Proper maintenance ensures that a chainsaw runs smoothly and works properly. Refer to your owner's manual for guidance in maintaining the chain saw. Replace parts such as the air filter, fuel filter and spark plug.