Stand Mixer: Leaks oil
Oil can separate from the lubricating grease inside the mixer gear case and leak down the beater shaft if the mixer sits idle for long periods, the grease overheats during use or the grease permanently breaks down inside the gear case.
If your mixer sits idle for weeks at a time, you may see a few drops of oil dripping off the beater shaft the next time you use the mixer. Over time, some oil can separate from the solid grease that lubricates the gears inside the mixer. Use the mixer regularly to prevent oil from separating from grease and leaking down the beater shaft. If you haven't used your mixer for a month or more, run it at the highest speed for 2 minutes before using it to mix ingredients. This process remixes the separated oil and grease to prevent oil from continuing to leak down the beater shaft while using the mixer. Attach the pouring shield to the bowl or use an old towel or rag to block oil that may splatter while running the mixer to remix the grease and oil. At the end of 2 minutes, turn off the mixer and wipe off any oil that leaked out along the beater shaft or in the bowl.
Oil can also leak down the beater shaft if you use the mixer constantly for more than 30 minutes because the grease overheats and the oil separates from the grease. Stop the mixer and allow it to cool when you see oil leaking down the beater shaft during constant, heavy use.
If you use the mixer regularly and oil leaks constantly from the mixer even during light use, then you'll likely need to replace the grease because much of the oil permanently separated from the grease. Replace the grease with stand mixer food grade lubricating grease.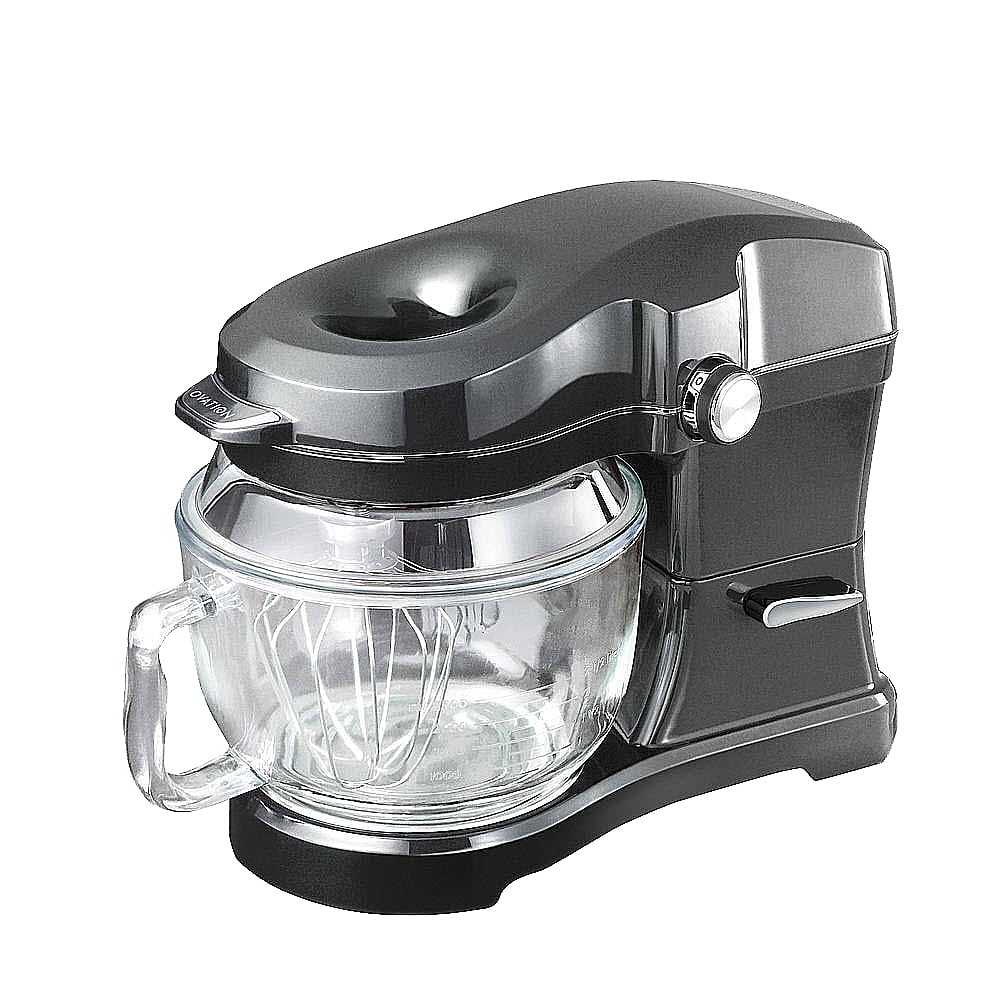 These repairs may help solve your stand mixer problem
Replace the stand mixer lubricant
Under normal service conditions, the mixer will not require lubrication for many years. The gearbox contains 6 ounces of Benalene 930-2 grease. If you see oil dripping from the planetary gear drip ring, the grease is breaking down and it needs to be replaced.