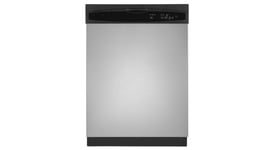 Maytag dishwasher repair and replacement parts
Maytag dishwashers use powerful motors and advanced controls to get your dishes sparkling clean. Maytag also offers a variety of styles and colors of dishwashers to match any kitchen décor.
Although they're known for dependability, Maytag dishwasher can break down, like any appliance.When that happens, you can count on Sears PartsDirect to have the repair parts you need to fix your Maytag dishwasher.