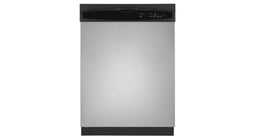 Official Bosch dishwasher parts
Bosch dishwashers are renowned for their quiet operation. You often need to glance at the control to tell whether the dishwasher is running. Stainless-steel tubs, effective sound insulation and quiet-running components dampen Bosch dishwasher operating noises.
Even though Bosch dishwashers are engineered for reliability and superb cleaning performance, a component could fail and have to be replaced. If your Bosch dishwasher stops running or isn't cleaning properly, depend on Sears PartsDirect to have the repair part that you need to fix your Bosch dishwasher.