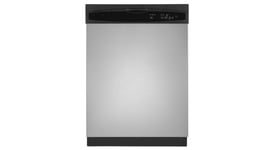 Frigidaire dishwasher repair and replacement parts
Frigidaire dishwashers are manufactured with high-performance components and advanced control features. These dependable dishwashers feature a wide variety of cycles so you can run a rinse cycle to keep food from sticking to dishes before running the full wash cycle or use sanitizing cycles to sterilize dishes.
When your Frigidaire dishwasher stops working, trust Sears PartsDirect to have the repair parts you need to fix the problem.