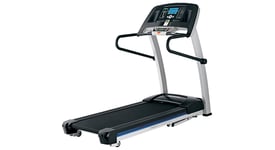 Nordictrack treadmill repair and replacement parts
NordicTrack offers a wide variety of high-quality treadmills that help you meet your fitness goals. Whether you're looking for a challenging aerobic workout or a steady walk, NordicTrack has a treadmill to fit your needs.
When your treadmill breaks down, Sears PartsDirect has the genuine NordicTrack replacement parts to get the machine back on track to you can continue working out.
Repair Help
Troubleshoot Table Saw
,
Troubleshoot Laundry Center
,
Troubleshoot Vacuum
,
Troubleshoot Wall Oven
,
Repairing Air Compressor
,
Troubleshoot Dehumidifier
,
Troubleshoot Pressure Washer
,
DIY Refrigerator Repairs
,
How To Repair Chainsaw Fuel Line
,
Tips For Replacing Dishwasher Door Seal
,
Tips For Replacing Dryer Drive Belt
,
How To Repair Dryer Push-To-Start Switch
,
How To Fix Dryer Thermal Fuse
,
Troubleshoot Sewing Machine
,
Troubleshoot Snowblower
,
Troubleshoot Freezer