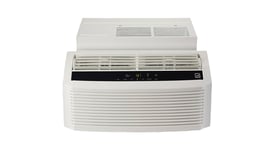 Kenmore room air conditioner repair and replacement parts
Kenmore produces a wide variety of sizes and types of room air conditioners. Kenmore uses sturdy and dependable components in their window air conditioners so these units typically last for many trouble-free years. Advanced controls on Kenmore room air conditioners help you save on your energy bill while keeping your home cool all summer long.
When your Kenmore room air conditioner stops working, find the genuine Kenmore repair parts you need at Sears PartsDirect.