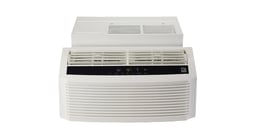 Official GE room air conditioner parts
GE room air conditioners help keep your home cool during the hot summer months. Precision controls and efficient cooling components in General Electric air conditions help you save money on electric bills.
When your GE room air conditioner quits cooling, depend on Sears PartsDirect to have the repair parts you need to fix the problem.

GE AGAE606FBXN2 room air conditioner

GE AGFS415DBXE1 room air conditioner

GE AGFE211AAXT1 room air conditioner

GE AGDM824DDXH1 room air conditioner

GE AGFE812ACXWA room air conditioner

GE AJH08ABS1 room air conditioner

GE AGDM524DACH4 room air conditioner

GE AGDS521DAXG1 room air conditioner

GE AGKE706FBXR1 room air conditioner

GE AT705FBN1 room air conditioner