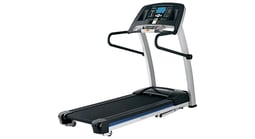 Official Horizon treadmill parts
Horizon treadmills give you the ability to work out at your convenience inside your own home. The powerful drive motor and dependable controls in your Horizon treadmill help you get the exercise you need to stay fit.
When your Horizon treadmill isn't working as it should, get the repair parts you need to fix the problem at Sears PartsDirect.