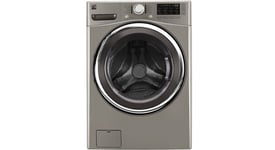 Frigidaire washer repair and replacement parts
Frigidaire manufactures front-load washers and top load-washers that deliver outstanding performance. Advanced control features in Frigidaire washers help you adjust wash cycles to get the best cleaning results for all types of garments.
While you typically count on your Frigidaire washer to keep your clothes clean with a minimum of hassle, every now and then the washer may malfunction on you. If you find yourself with a Frigidaire washing machine that isn't working right, you can get the repair parts you need to fix the problem at Sears PartsDirect.