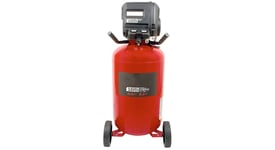 Dewalt air compressor repair and replacement parts
DeWalt manufactures a wide range of air compressors that deliver pneumatic power for all types of jobs. These air compressors feature sturdy design and reliable performance.
When your DeWalt air compressor breaks down, depend on Sears PartsDirect to have the repair parts you need to get the compressor up and running again. We have genuine DeWalt repair parts that are guaranteed to fit your air compressor.
Top Categories
Replacement Parts for Whirlpool Refrigerator
,
Kitchenaid Cooktop Parts List
,
Kitchenaid Dishwasher Replacement Parts
,
Kitchenaid Parts List
,
Panasonic Microwave Replacement Parts
,
Sharp Television Parts List
,
State Water Heater Parts Online
,
Toshiba Television Replacement Parts
,
Craftsman Lathe Replacement Parts
,
Whirlpool Parts Dishwasher
,
GE Profile Microwave Parts
,
whirlpool accubake oven
,
Philips Television Parts
,
Rca Television Replacement Parts
,
Sony Replacement Parts
,
Emerson Television Replacement Parts
,
Whirlpool Parts Replacement