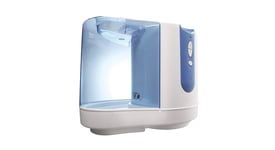 Honeywell humidifier repair and replacement parts
Honeywell humidifiers help keep your home comfortable in the winter. These humidifiers are designed to add the right amount of moisture to help keep you healthy and breathing easily. Honeywell humidifiers are designed to run quietly and dependably for the entire winter season.
When your Honeywell humidifier quits working, depend on Sears PartsDirect to have the parts you need to help you get the humidifier working again.
Top Categories
Parts for Roper Dryer
,
Sanyo Refrigerator Replacement Parts
,
Parts for Amana Dryer
,
Bosch Washer Parts List
,
Speed Queen Parts Lookup
,
Vissani Refrigerator Parts List
,
Cozy Furnace Parts List
,
Weslo Treadmill Parts List
,
Hotpoint Dryer Repair Parts
,
Janitrol Furnace Parts List
,
Jvc Television Replacement Parts
,
Kenmore Garbage Disposal Parts List
,
Kitchenaid Wall Oven Parts List
,
Parts for LG Microwave
,
Admiral Dryer Repair Parts
,
Sharp Room Air Conditioner Replacement Parts
,
Century Welder Parts List
,
Estate Dryer Replacement Parts
,
Eureka Vacuum Parts