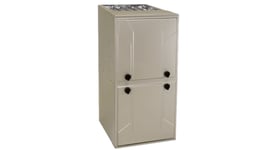 Coleman evcon furnace repair and replacement parts
Coleman Evcon builds electric and gas furnaces in sizes that can fit any type of home. Sturdy heating components and advanced electronic controls in Coleman Evcon furnaces help you keep your home warm during the harshest winters.
When your Coleman Evcon furnace starts acting up, visit Sears PartsDirect for the repair parts you need to fix the problem.
Top Brands
Diagram of 66513739k601 Parts
,
Diagram of 66569682992 Parts
,
Diagram of 72179202010 Parts
,
Diagram of 79551029012 Parts
,
Diagram of 79551373011 Parts
,
Diagram of 79572123210 Parts
,
Diagram of 79575193401 Parts
,
Diagram of 79579043312 Parts
,
Diagram of 79641028900 Parts
,
Diagram of 10658966700 Parts
,
Diagram of 79641272211 Parts
,
Diagram of 11621514011 Parts
,
Diagram of 917275901 Parts
,
Diagram of 247375900 Parts
,
Diagram of a40 Parts
,
Diagram of 536886622 Parts
,
Diagram of Model ffbd2406ns3a
,
Diagram of 59675532400 Parts
,
Diagram of Model gud27essj1ww
,
Diagram of 625388480 Parts