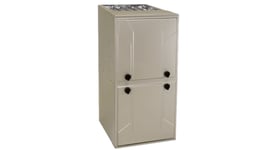 Rheem furnace repair and replacement parts
Rheem gas furnaces heat your home safely and efficiently. Rheem furnaces are known for reliability and quiet operation. Rheem furnaces use advanced control features and sensors to keep the heat flowing into your home.
When your Rheem furnace breaks down in the middle of winter, you'll want to fix it fast. Sears PartsDirect has the Rheem repair parts you need to fix any furnace failure, and our expedited shipping options allow you to get the repair parts quickly.
Top Brands
Diagram of Model 917276050
,
Diagram of Model 917t287121
,
Diagram of Model b48mga018
,
Parts Diagram For Bolens Trimmer bl100
,
dv448aepxaa0000 Diagram of Parts
,
eb20b Diagram of Parts
,
f5915900 Diagram of Parts
,
fer300sxxac Diagram of Parts
,
Parts Diagram For Kubota Mower w5021sc
,
Parts Diagram For Rikon Bandsaw 10325
,
Craftsman Self-Propelled Lawn Mower 247370330 Parts Diagram
,
Craftsman 42" Snow Blade 48624441 Parts Diagram
,
craftsman dlt 3000