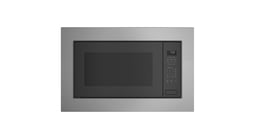 Official Bosch microwave parts
Bosch manufactures microwaves with sleek designs that add elegant style to any kitchen. Precision controls on Bosch microwaves help you control cook with ease.
When your Bosch microwave isn't working, you can depend on Sears PartsDirect to have the replacement parts you need to fix the problem. Find the parts you need on the Bosch microwave parts diagram for your model.