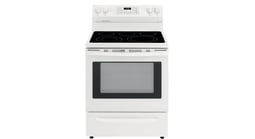 Official Frigidaire range parts
Frigidaire offers a variety of gas and electric ranges built to fit any kitchen space. Frigidaire ranges use durable parts and well-tested controls to provide the consistent performance that cooks expect.
When your Frigidaire ranges isn't working, trust Sears PartsDirect to have the replacement parts you need to fix any range problem.