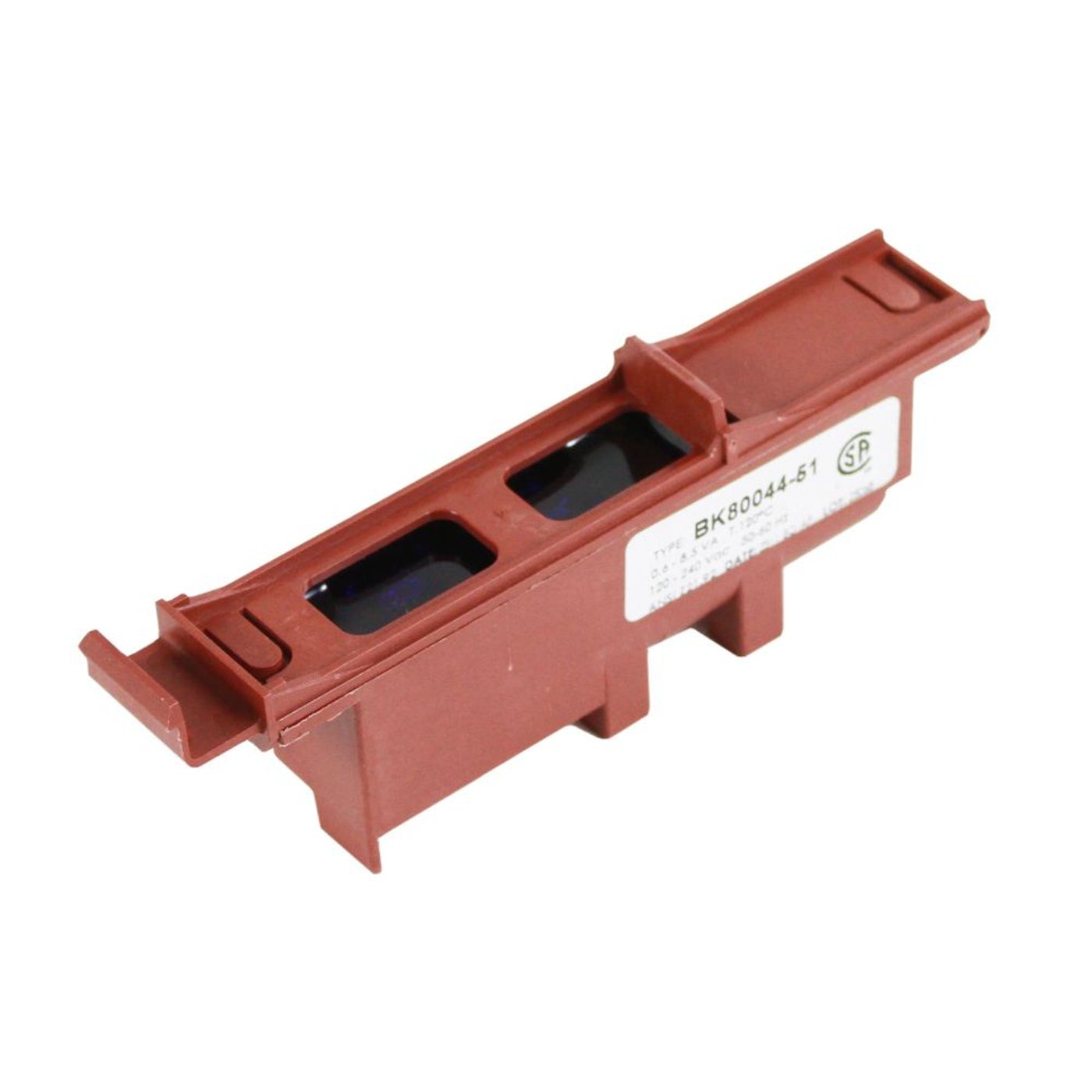 Range Spark Module (replaces 316135701, 7316135701, 7316135702) 316135702
Part Information
Helpful DIY instructions: Gas cooktop installation guide.
Gas range installation guide.
Spark module 316135702 is an original equipment manufacturer (OEM) part that fits some Kenmore, Kenmore Elite, Kenmore Pro, Frigidaire, Electrolux, Crosley, Magic Chef, Gibson, Tappan and White-Westinghouse gas ranges and cooktops.
Spark module 316135702 controls the spark for lighting the range's surface burners.
Replaces original spark module part numbers 316135701, 5303207522, 5303209028, and 5303280394.
Spark module 316135702 fits gas ranges and cooktops in these series: Kenmore 790; Kenmore Elite 790; Kenmore Pro 790; Electrolux E30, EI30 and EW30; Crosley CRG and CRP; Magic Chef CGC; Tappan 14, 30, 32, NHP, TGC and TGF; Gibson GGF; and White-Westinghouse GF7, WGF and WWGF. It also fits gas ranges and cooktops in these Frigidaire series: CFCS, CFGF, CFGS, CGCS, CGDS, CGLG, CPCS, CPDS, CPGS, F64, FCS, FFGC, FFGF, FFGS, FGDS, FGC, FGF, FGFB, FGFL, FGFS, FGGC, FGGF, FGGS, FGX, FLF, FPDS, FPGC, FPGS, G32B, GB13, GLCS, GLGC, GLGF, GLGS, GPG, GSG, LEGC, LGS, MGF, NGS, PLCS, PLGC, PLGS, PLGS, RC30 and RC36.
Top models using the same part
Reviews
Easy to install.
Installation took a few minutes.Module just pops out.
Jerry, Ohio, Willoughby Hills
Did you find this review helpful?
Ease of Installation

Very Easy
Duration of Installation

Less than 30 minutes