Freestanding Ice Maker: Leaking water
If the ice maker leaks water, first check for leaks in the house water supply line connected to the water inlet valve, the drain line and the drain pump. Repair any leak or replace the leaking part. Next, unplug the ice maker and check the water reservoir for a crack or hole. Replace the reservoir if it leaks. Check the recirculation pump for leaks and replace it if leaking. Finally, check the ice bin for a crack and replace it if it leaks.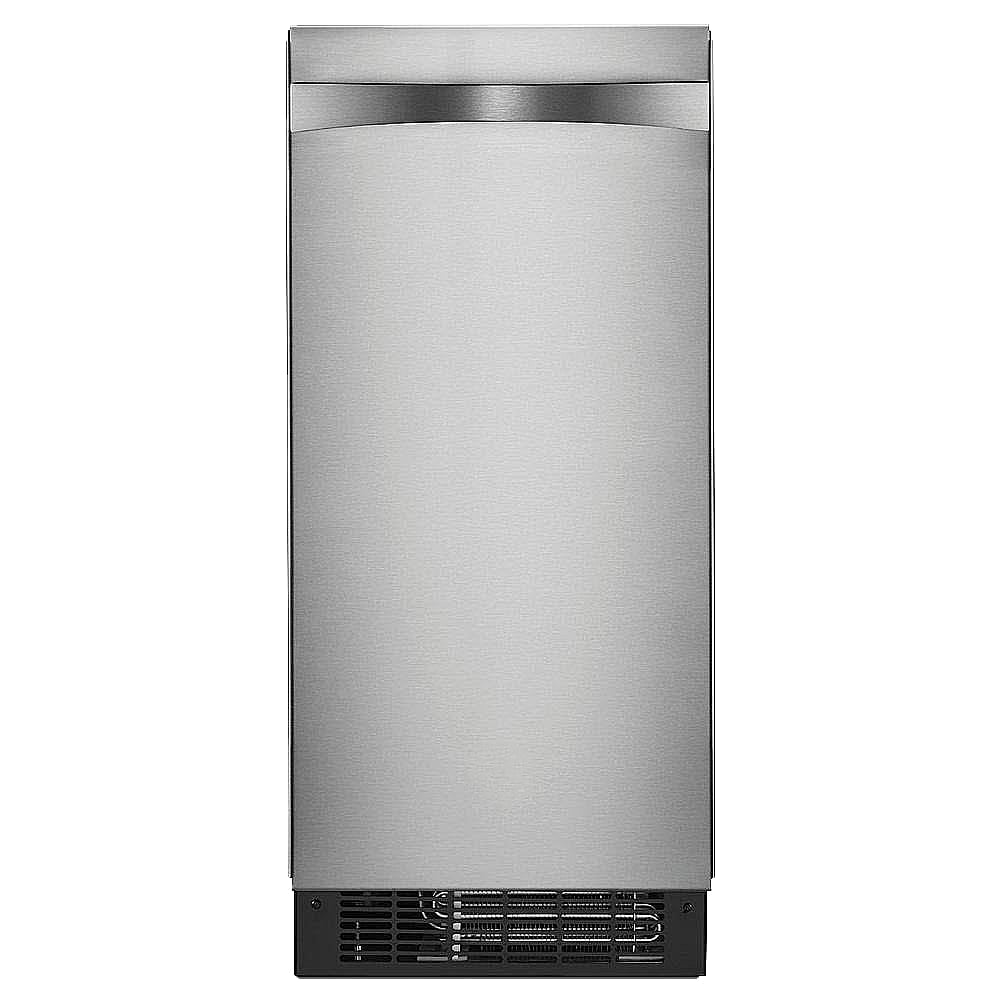 These repairs may help solve your freestanding ice maker problem
Replace the ice maker recirculation pump
The recirculation pump is in the water reservoir. The recirculation pump distributes water over the evaporator plate to form the ice slab. If the recirculation pump is getting the proper voltage but isn't running or pumping water, replace the recirculation pump.
July 20, 2013
By Lyle Weischwill
If your freestanding ice maker won't make ice, the recirculation pump might by to blame. This step-by-step repair guide shows how to replace an ice maker recirculation pump.
Time required
 45 minutes or less
Replace the ice maker water inlet valve
The water inlet valve is behind the lower front grill of the ice maker. The water inlet valve opens to fill the water reservoir when the ice maker first starts and to replace water the freezes on the evaporator plate. If the valve doesn't open or gets clogged with debris, replace the water inlet valve. Also replace the water inlet valve if it fails to shut properly.
Replace the ice maker drain pump
The drain pump removes water from of the reservoir as needed during the ice production process. The drain pump also removes water from ice that's slowly melting ice in the ice bin. If the drain doesn't run when energized or fails to pump water when running, replace it.