Gas Snowblower: Why does my snowblower stop running after a few seconds?
When your snowblower engine only runs for a few seconds and then dies, the problem is often caused by a gummed-up carburetor. The carburetor mixes air with fuel in the proper proportion to produce a combustible gas. That gas/air mixture then moves into the cylinder where the piston compresses it and the spark plug ignites it.
The engine probably starts because gas enters the cylinder when you press the primer bulb. The engine dies if a clogged carburetor can't properly mix gas and air to supply the cylinder with combustible fuel.
Replacing a clogged carburetor is the quickest and easiest way to fix the snowblower. Finding the right replacement carburetor for some snowblowers is challenging. Use the carburetor part chart in our Find the right carburetor assembly for a Craftsman snowblower, tiller or log splitter article to accurately find the correct replacement carburetor for your snowblower if necessary.
To save money, you can rebuild the carburetor to fix this problem instead of replacing the entire carburetor. The carburetor rebuild kit has parts and gaskets needed to refurbish a clogged or worn carburetor.
When you're not able to fix your snowblower yourself, schedule a Sears Technician to visit your home and repair the snowblower.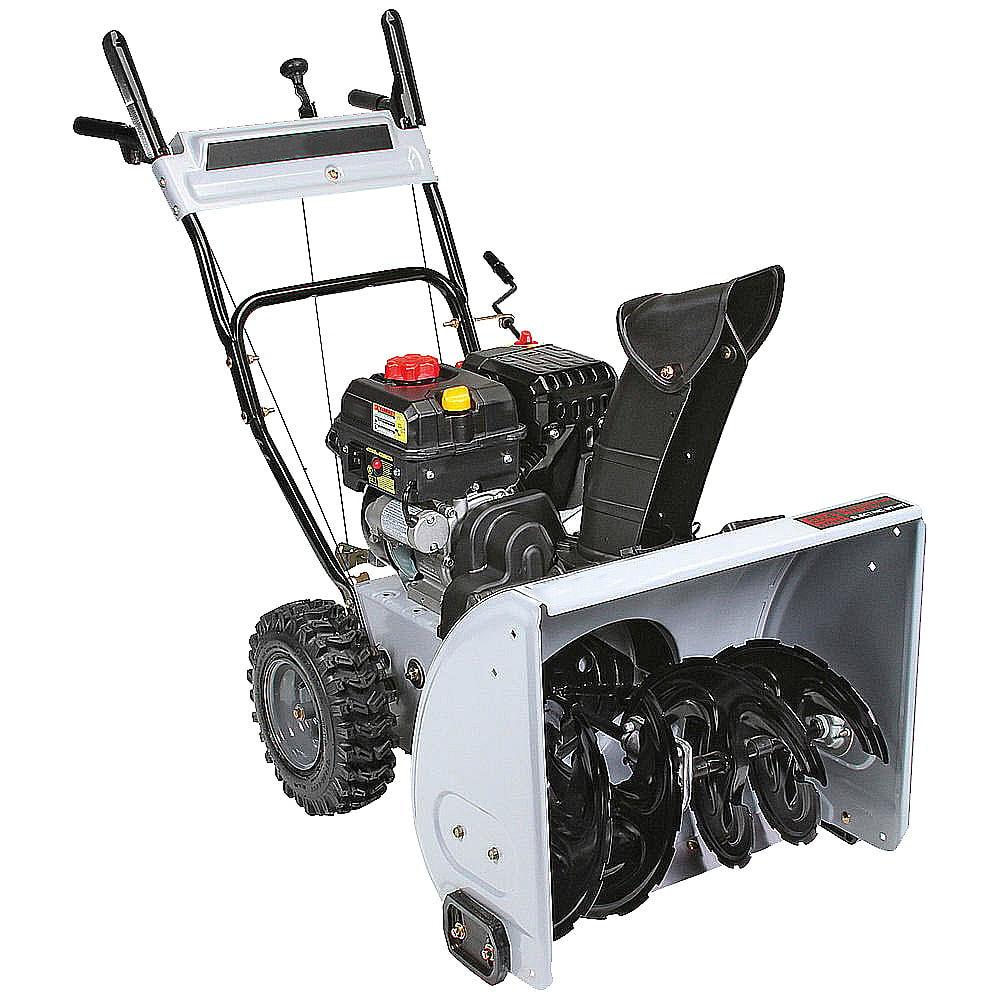 THESE REPAIRS MAY HELP SOLVE YOUR GAS SNOWBLOWER PROBLEM
Clean and rebuild the snowblower carburetor
Rebuild kits are available for most carburetors. The kit contains the essential components such as jets, pins, seals and gaskets to overhaul the carburetor. You can sometimes fix a fuel supply problem by disassembling and cleaning a carburetor. Use the rebuild kit to rebuild the carburetor after cleaning it.
Clean and rebuild the snowblower carburetor
Find the required part specific to your product.
---
The snowblower carburetor mixes air and fuel going to the engine. You might need to rebuild the carburetor if the snowblower won't start or dies soon after starting.
Time required
 45 minutes or less
Replace the snowblower carburetor
Over time, varnish from stale gasoline builds up in the carburetor, decreasing the amount of air/fuel mixture reaching the engine. Replace the carburetor if it's severely clogged with varnish or if the orifices are clogged with debris and can't be cleared using carburetor cleaner and compressed air.
Snowblower carburetor
Find the required part specific to your product.
---