Treadmill: Why is my treadmill's heart rate sensor not accurate?
Inaccurate heart rate readings can be caused by faulty sensors, wiring failure or failed console display.
For the most accurate heart rate readings on treadmills with hand grip sensors, place your hands on the metal contacts and avoid moving your hands for 15 seconds while standing still on the foot rails. Make sure your hands are clean when checking your heart rate. If your heart rate appears too high or too low or if your heart rate isn't displayed, lift your hands for a few seconds and then place your hands back on the hand grip sensors. If your heart rate still isn't displayed or the displayed heart rate seems inaccurate, clean the metal sensor bars on the hand grips using rubbing alcohol and a soft cloth. Cleaning the metal sensors may allow the console display to accurately detect and display your heart rate.
If you heart rate still doesn't display accurate after cleaning the sensors, unplug the treadmill and check the wiring connections between the heart rate sensors and the console display. Reconnect any loose wires and repair any frayed or damaged wires.
If the wires are connected properly and aren't damaged, replace the heart rate sensor(s).
If the problem continues, replace the console display.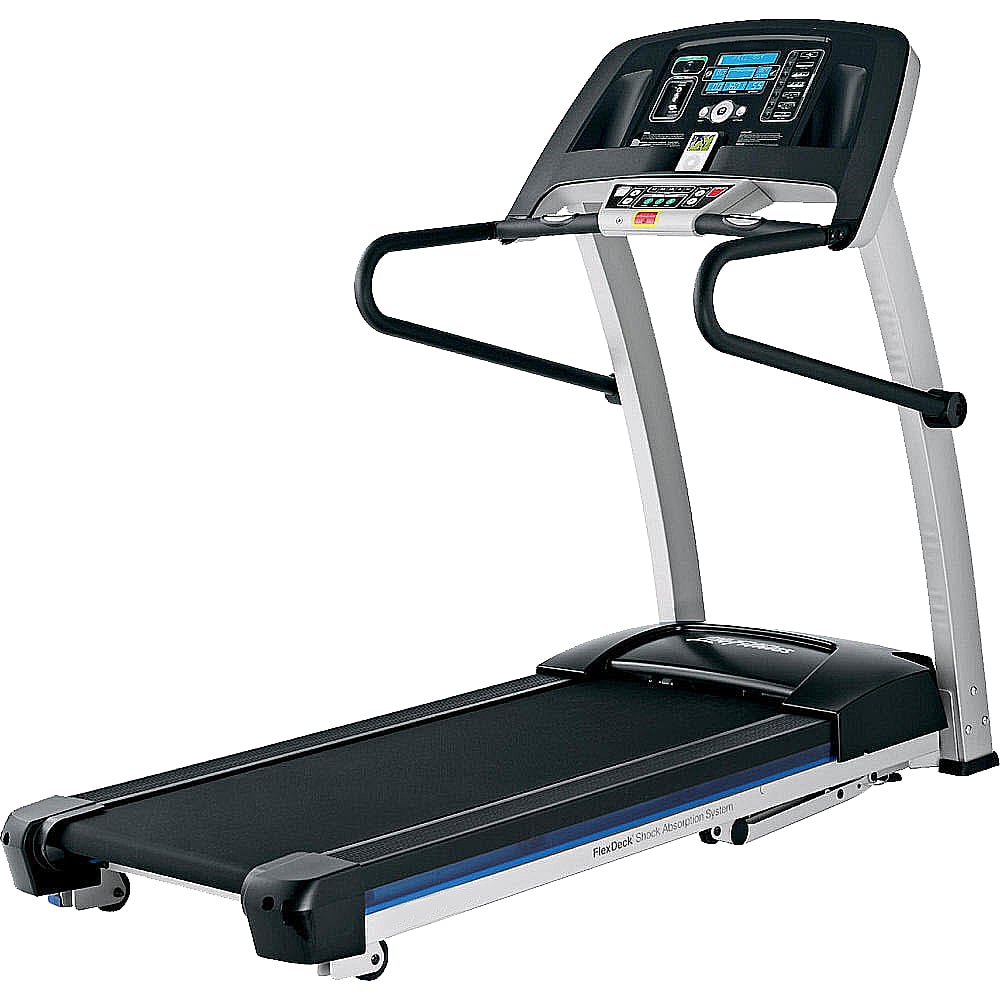 THESE REPAIRS MAY HELP SOLVE YOUR TREADMILL PROBLEM
Replace the treadmill console display
The console displays the elapsed time, distance traveled, estimated calories burned, current speed, and the user's pulse. If the console doesn't work, replace the console display assembly.
Treadmill console display
Find the required part specific to your product.
---