Treadmill: Walking belt not centered
Adjusting the alignment of the rear roller can prevent the walking belt from drifting to the side of the walking board. If rear roller alignment adjustment doesn't keep the belt centered, then a damaged walking belt or bad roller can cause the belt to drift.
First, check the walking belt for tears and replace the belt if torn or damaged. If there's no damage to the belt, adjust the alignment of the rear roller. Use the Allen wrench supplied with the treadmill to adjust and center the walking belt. If the walking belt shifts to the left, turn the left adjustment screw clockwise a half-turn. If the walking belt has shifts to the right, turn the left adjustment screw counter-clockwise a half-turn. Continue to adjust belt alignment until the belt tracks properly in the middle of the walking board, and then check belt tension. Adjust belt tension if necessary because roller alignment adjustment can affect belt tension. When the belt is properly tensioned, you should be able to lift the belt's edge up 2-3 inches above the walking board.
If you align the rear roller and the belt still drifts to the side of the walking board when you walk on the belt, then worn roller bearings may be preventing rollers from staying aligned. Worn bearings typically make grinding or clicking noises as the roller spins. Replace a roller if the bearings make noise and the belt won't stay centered.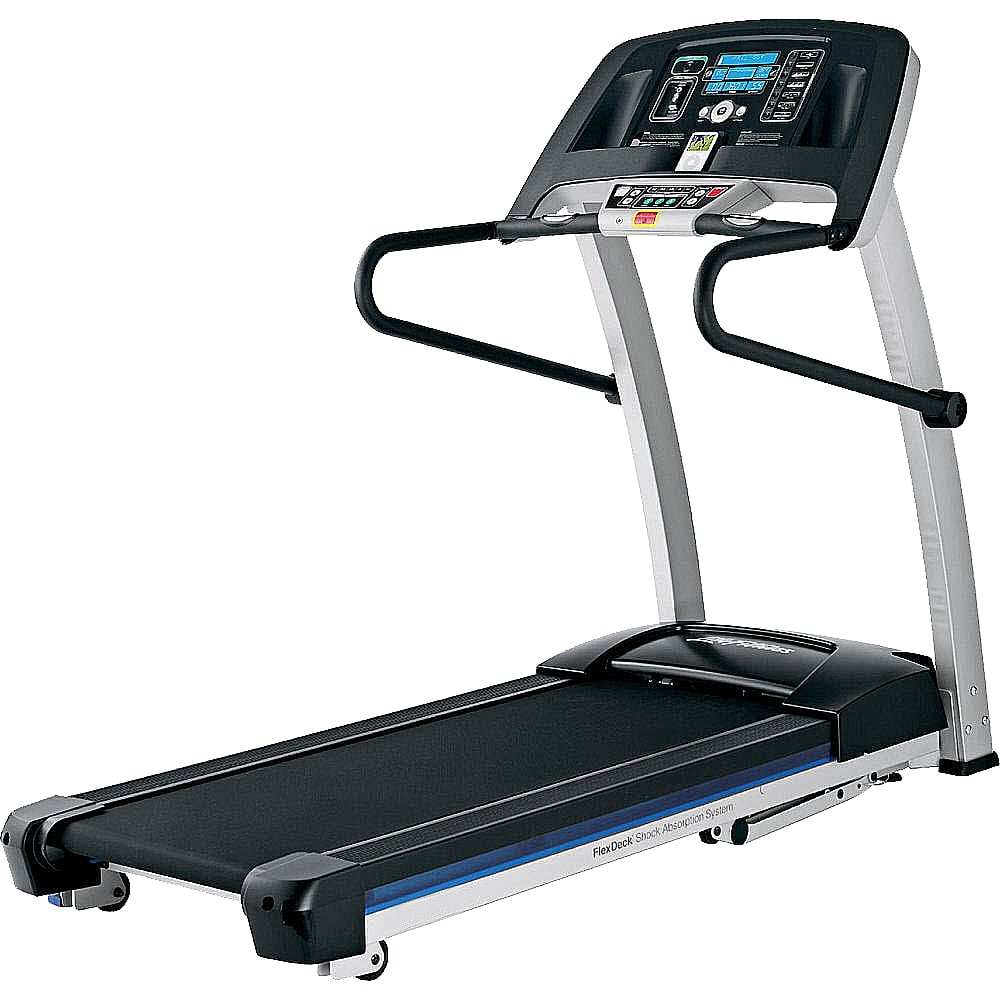 These repairs may help solve your treadmill problem
Replace the treadmill walking belt
The walking belt rotates rubs over the platform while walking which can wear and cause the walking belt to slow down when walking. Replace the walking belt when worn or damaged.
If your treadmill walking belt sticks, the belt could be worn. This repair guide and video show how to replace a treadmill walking belt with step-by-step instructions.
Time required
 45 minutes or less
Replace the treadmill roller
The walking belt fitted and tensioned between the front and rear belt rollers can wear and become noisy. Replace the belt roller when it becomes worn and noisy.