Trash Compactor: Drawer difficult to open
Bent support rollers or a damaged trash container can bind up the drawer when opening.
Open the drawer and check the support rollers at the bottom of the trash compactor. If the support rollers don't hold the drawer high enough and the back of the drawer binds up when opening, bend the support rollers up slightly so the drawer slides out easily. Replace the support rollers if they're damaged.
Check the drawer bottom because the drawer won't open smoothly if the bottom is bent or warped. Replace the drawer if its bottom is bowed or warped.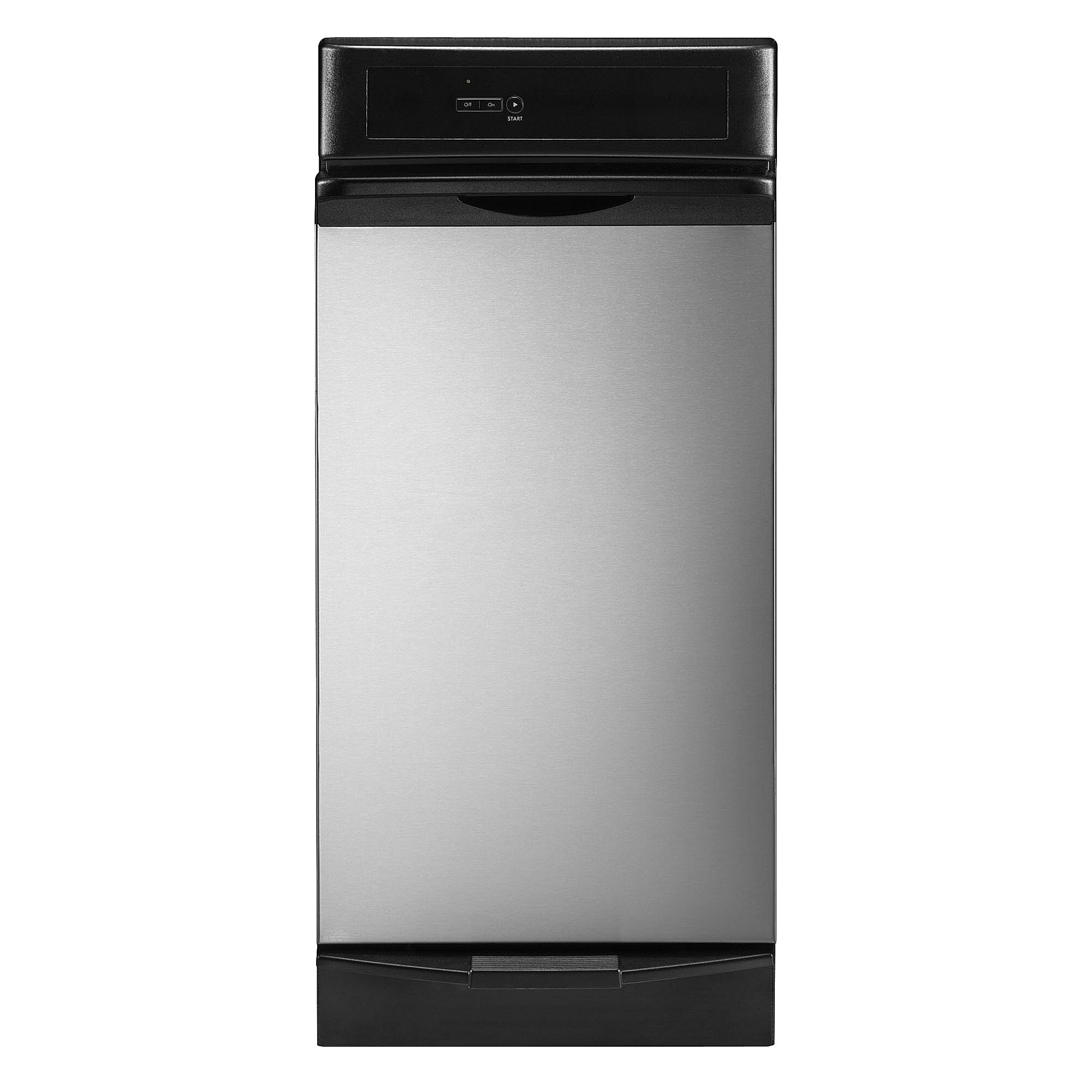 These repairs may help solve your trash compactor problem
Replace the trash compactor drawer
The drawer holds the trash under the ram for compacting. Overloading the drawer can bend the sides of the drawer when the ram compacts the load, preventing you from opening the trash compactor. Replace the drawer if it's bent or damaged.