Tiller: Wheels don't turn but tines turn
If the wheels on your tiller don't turn but the tines do, you may need to adjust the clutch cable or replace the transmission.
If the tines turn when tilling soil but the wheels don't move, you'll likely need to replace the transmission because the tiller clutch cable is properly tensioning the drive belt to spin the transmission pulley but the transmission isn't driving the wheels.
If the tines spin when they're above the soil but stop when you lower the tines into the soil, then you may need to adjust the clutch cable so it properly tensions the belt to engage the transmission pulley. Replace the clutch cable if it's damaged.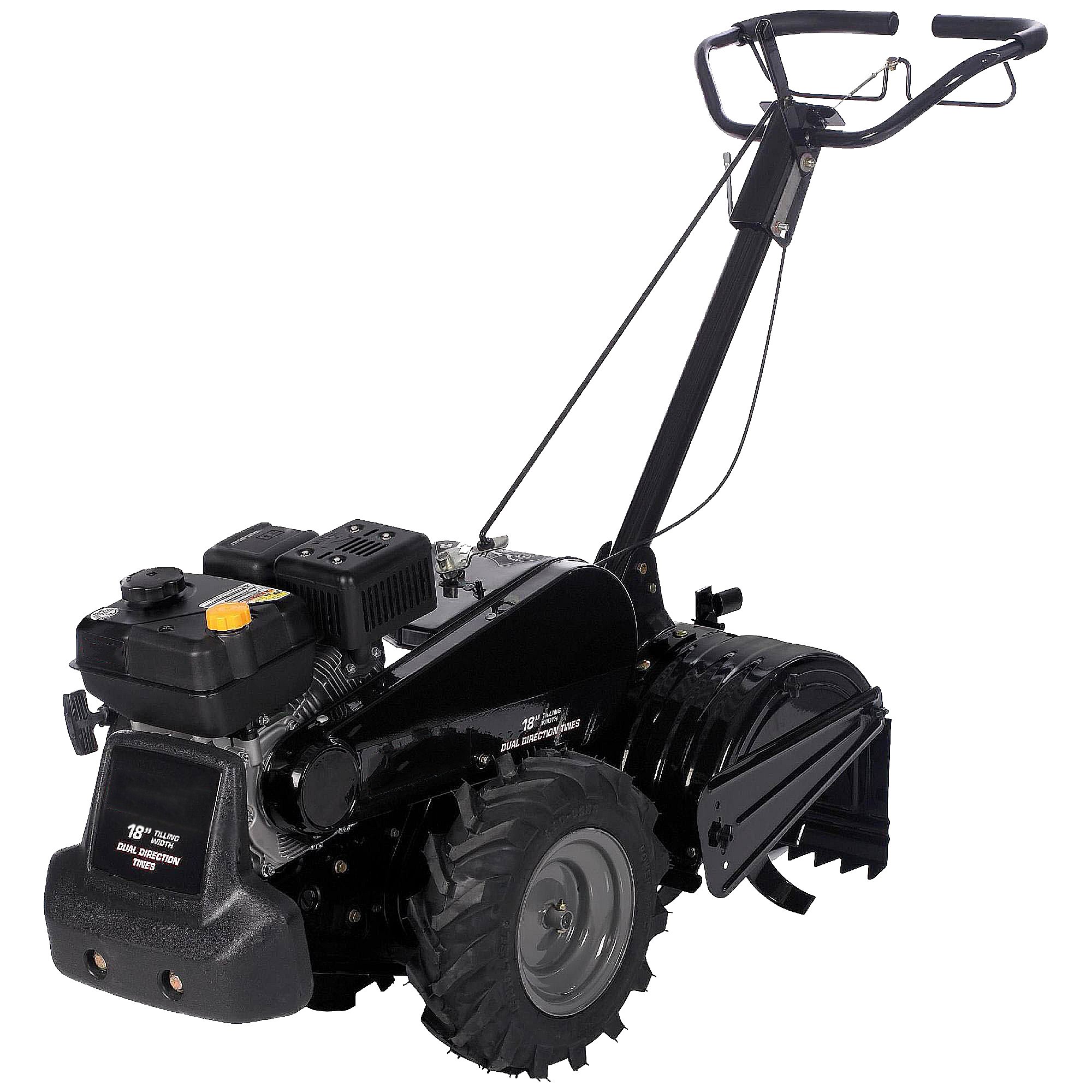 These repairs may help solve your tiller problem
Replace the tiller transmission
The transmission controls the motion of the wheels and/or tines on a tiller. An internal gear failure in the transmission can prevent the tines from turning or the wheels from moving. Replace the transmission if it won't drive the tiller components properly.
Adjust or replace the tiller clutch cable
The clutch cable engages and disengages the drive system on the tiller. Test the drive system and adjust the clutch cable if necessary. If the cable is damaged or broken, replace it.