Tiller: Wheels and tines won't turn
A broken drive belt, bad transmission or problem with the clutch cable can prevent the wheels and tines from turning on your tiller.
Check the drive belt and replace it if it's worn or broken.
If the belt is okay, check the clutch cable to see if it tensions the belt to spin the transmission pulley when you pull the bail arm up against the handle. Adjust the clutch cable if needed or replace the clutch cable if it's broken.
If the transmission pulley spins but the tines and wheels won't move, then you'll likely need to replace the transmission.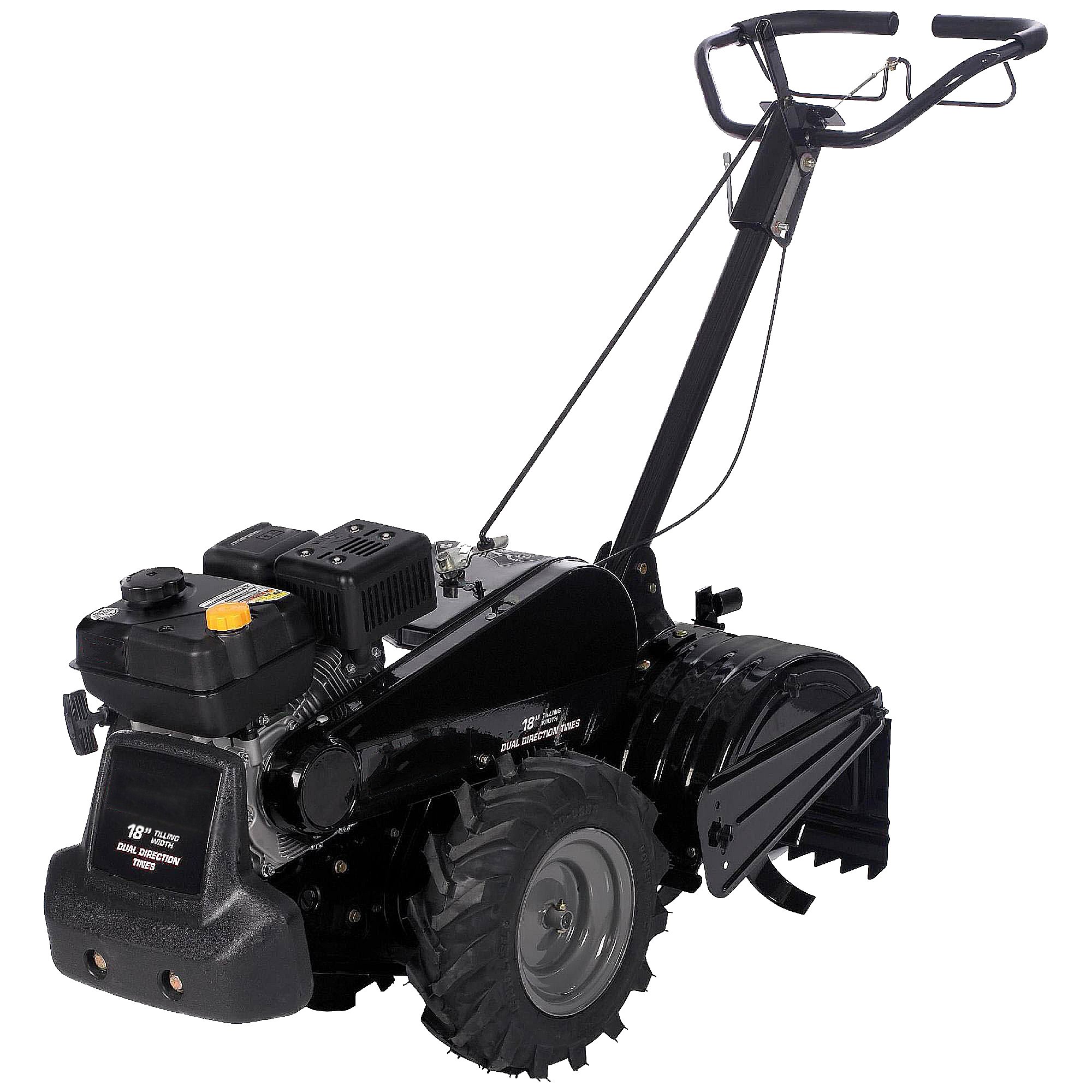 These repairs may help solve your tiller problem
Replace the tiller drive belt
The drive belt connects the engine pulley to the transmission to drive the wheels and tines on the tiller. A worn belt slips, resulting in poor tilling. Replace the belt if it is worn or broken.
May 1, 2013
By Lyle Weischwill
If your tiller won't move forward or the tines won't turn, the drive belt might be broken or worn. This DIY repair guide shows how to replace a tiller drive belt in 6 easy steps.
Time required
 30 minutes or less
Replace the tiller transmission
The transmission controls the motion of the wheels and/or tines on a tiller. An internal gear failure in the transmission can prevent the tines from turning or the wheels from moving. Replace the transmission if it won't drive the tiller components properly.
Adjust or replace the tiller clutch cable
The clutch cable engages and disengages the drive system on the tiller. Test the drive system and adjust the clutch cable if necessary. If the cable is damaged or broken, replace it.