Tiller: Engine runs rough or misfires
If your tiller engine isn't running smoothly, cleaning or replacing the carburetor, tuning up the engine or replacing bad gas may fix the problem.
If you left gas in the tank during the winter without adding fuel stabilizer, drain the tank and fill it with fresh gas. Add fuel stabilizer to gas to keep it fresh during the off-season.
Stale fuel can clog the carburetor, so clean and rebuild the carburetor if the tiller continues to run rough or misfire after replacing the gas in the fuel tank. Replace the carburetor if it's too clogged to clean.
Tune up the tiller engine by replacing the spark plug and oil. A dirty spark plug won't ignite the fuel properly. Old oil won't lubricate engine parts well so the engine idles roughly because the piston or pistons won't move smoothly through the cylinder.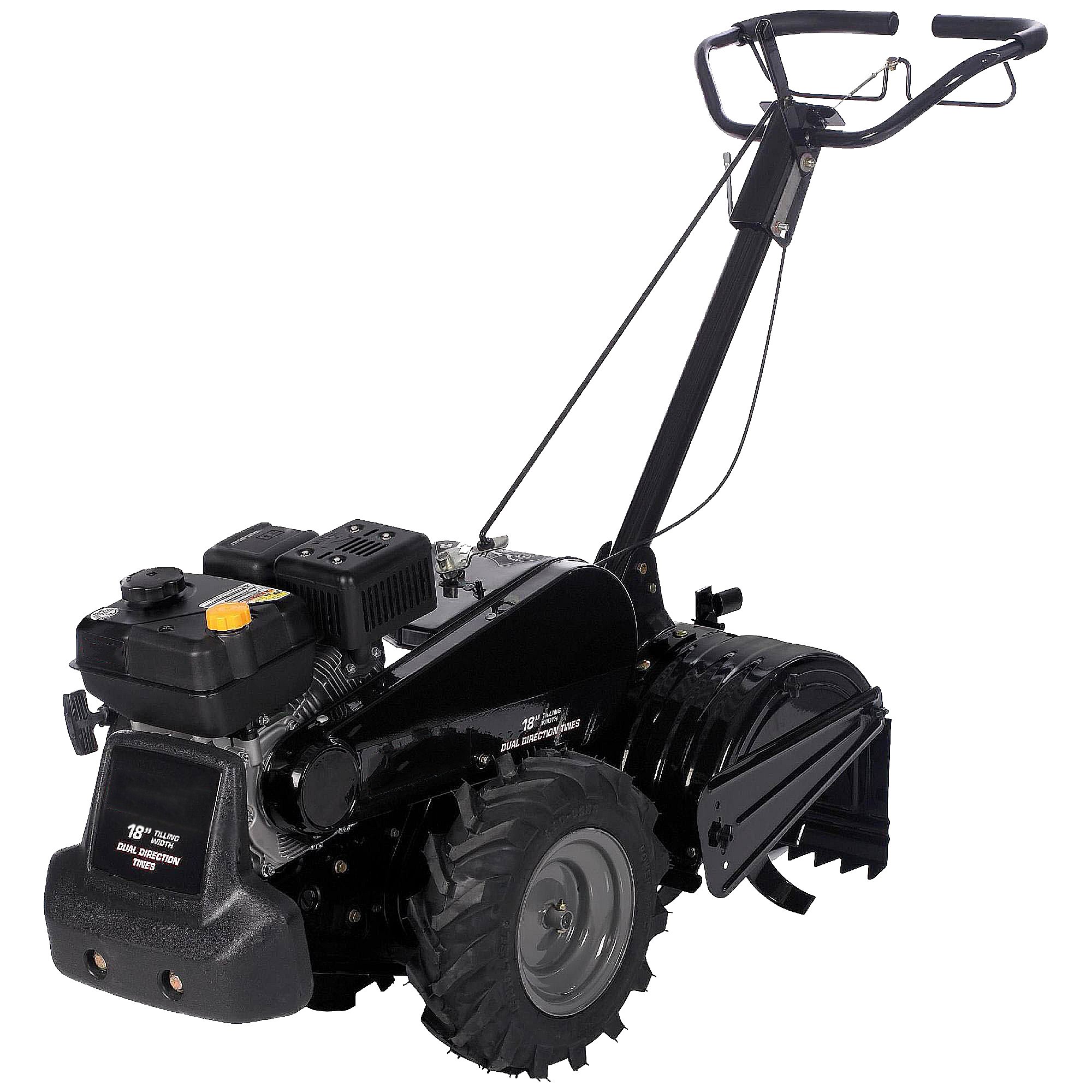 These repairs may help solve your tiller problem
Clean and rebuild the tiller carburetor
Rebuild kits are available for most carburetors. The kit contains the essential components such as jets, pins, seals and gaskets to overhaul the carburetor. You can sometimes fix a fuel supply problem by disassembling and cleaning a carburetor. Use the rebuild kit to rebuild the carburetor after cleaning it.
Replace the tiller carburetor
Over time, varnish from stale gasoline builds up in the carburetor, decreasing the amount of air/fuel mixture reaching the engine. Replace the carburetor if it's severely clogged with varnish or if the orifices are clogged with debris and can't be cleared using carburetor cleaner and compressed air.
Tune up the tiller engine
A tune-up restores the tiller engine to its peak operating condition. A tune-up includes changing the oil, cleaning the engine, replacing the air filter, checking the ignition system, inspecting the carburetor, adjusting the throttle and choke controls, and adjusting and lubricating all moving parts.