Tiller: Engine leaking oil or gas
Oil leaks from a tiller engine can be caused by a leaking head gasket, sump gasket or oil drain plug. A loose or cracked fuel line can leak gas. A failed seal on the carburetor can also leak gas.
If the engine leaks oil, check the head gasket and replace that gasket if it leaks oil. Check the sump gasket if oil is leaking from the bottom of the engine and replace the sump gasket if it leaks. Tighten or replace the oil drain plug if it's leaking.
If the engine leaks gas, move the tiller to a well-ventilated area and check the fuel line. Reconnect the fuel line if it's loose and replace the fuel line if it's cracked. If the fuel line is okay, check the carburetor. Rebuild the carburetor with new seals and gaskets if the carburetor leaks gas. Sometimes, it's easier to replace the carburetor than to rebuild it.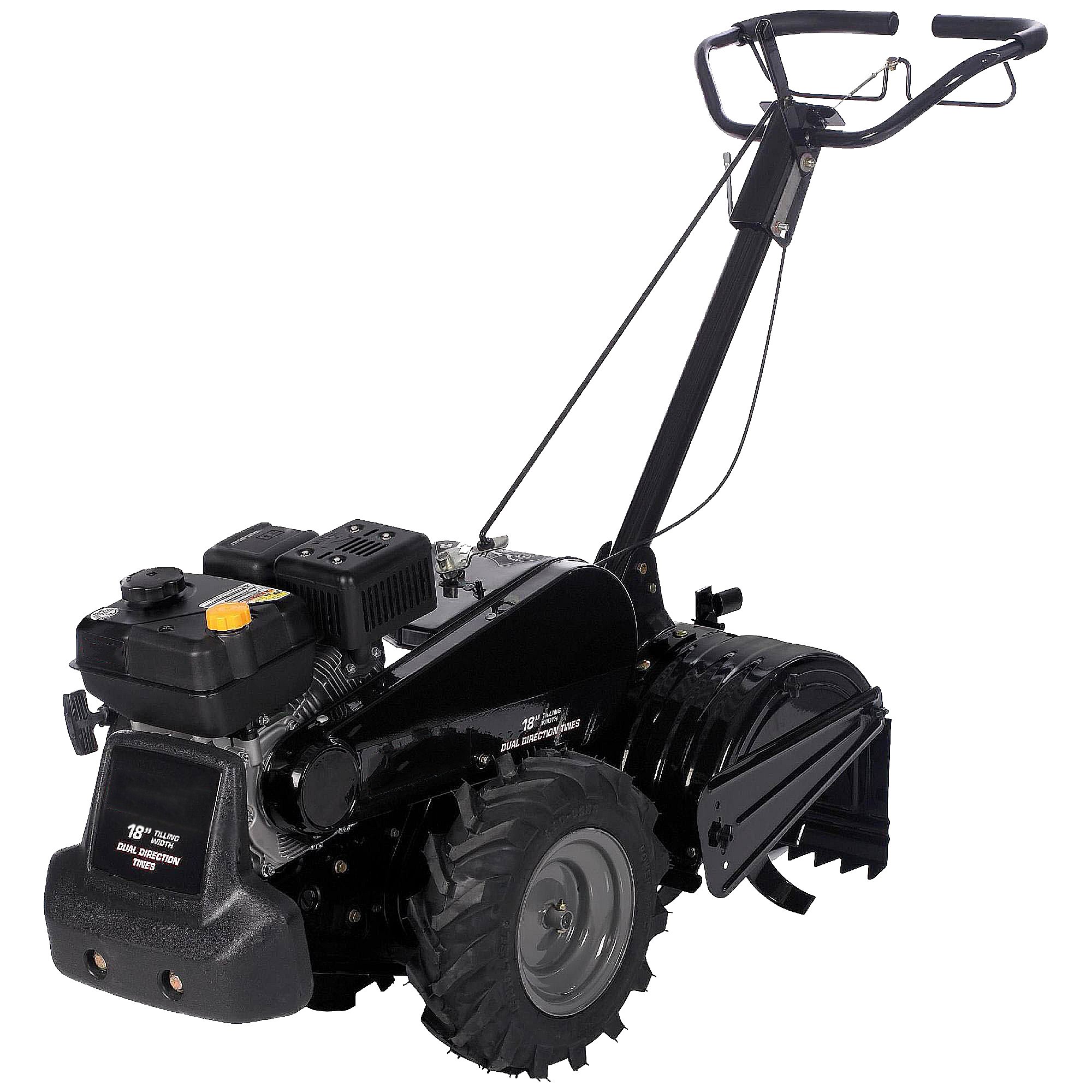 These repairs may help solve your tiller problem
Replace the tiller carburetor
Over time, varnish from stale gasoline builds up in the carburetor, decreasing the amount of air/fuel mixture reaching the engine. Replace the carburetor if it's severely clogged with varnish or if the orifices are clogged with debris and can't be cleared using carburetor cleaner and compressed air.
Clean and rebuild the tiller carburetor
Rebuild kits are available for most carburetors. The kit contains the essential components such as jets, pins, seals and gaskets to overhaul the carburetor. You can sometimes fix a fuel supply problem by disassembling and cleaning a carburetor. Use the rebuild kit to rebuild the carburetor after cleaning it.