Dehumidifier: Doesn't remove moisture
After you first plug in the dehumidifier, give it 3 to 4 days to reach and maintain the humidity level you set. To allow adequate air flow, place the dehumidifier at least 6 inches from walls. So the dehumidifier can work efficiently, clean the air filter and grille if it's dirty. If the dehumidifier's capacity is too small for the space, it can't remove humidity adequately; consider adding another dehumidifier to the area.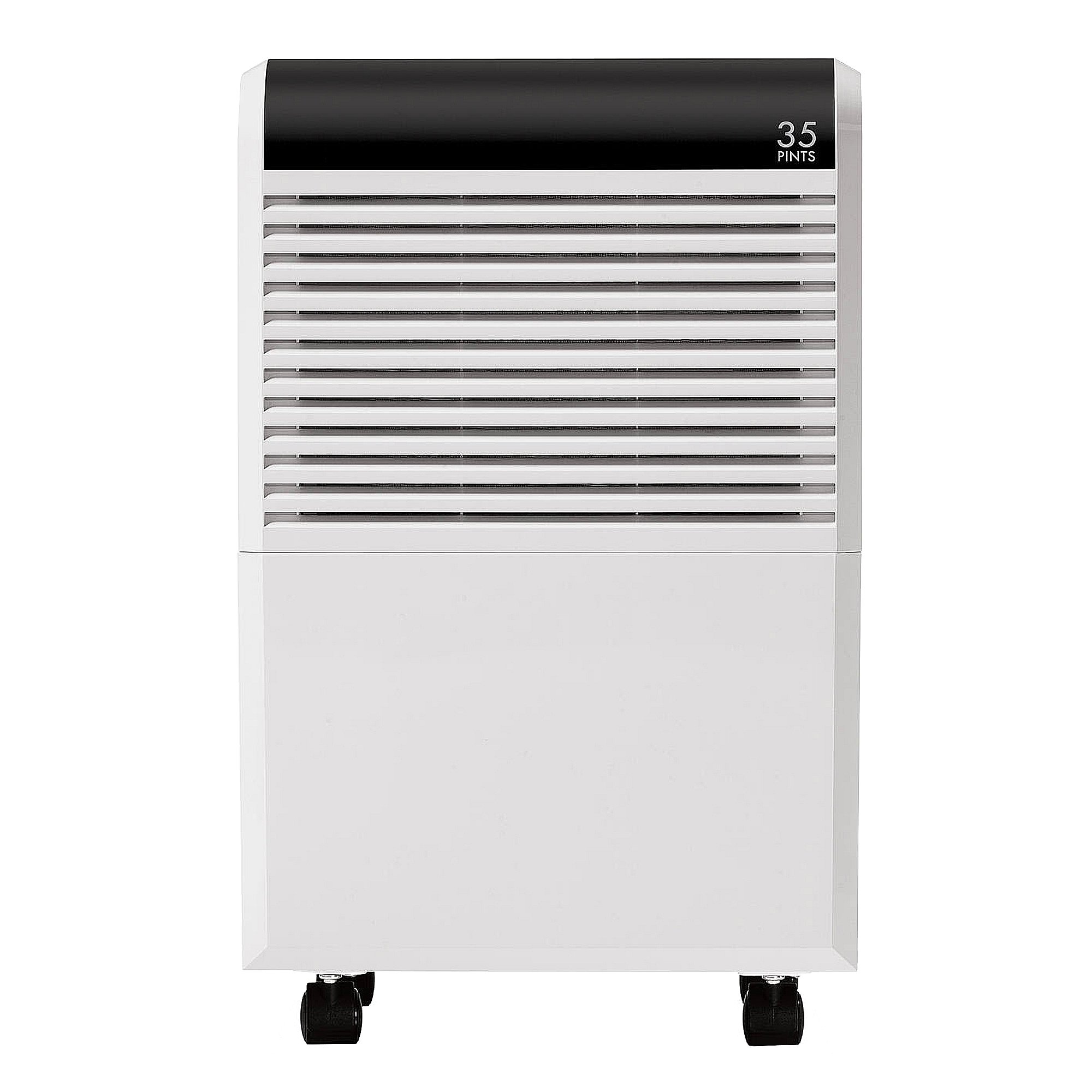 These repairs may help solve your dehumidifier problem
Replace the dehumidifier evaporator thermistor
The evaporator thermistor is a temperature sensor on the evaporator coils. It communicates the temperature of the evaporator coil to the electronic control board; if the temperature is too low, the electronic control board detects excessive frost and begins the defrost cycle. If the thermistor isn't working properly, the electronic control won't defrost the coils. Replace the evaporator thermistor if it doesn't detect the evaporator temperature.
January 1, 2014
By Lyle Weischwill
If your dehumidifier's bucket isn't filling with water, the sensor assembly might be the problem. This DIY repair guide has clear, step-by-step instructions that explain how to replace a dehumidifier sensor assembly.
Time required
 45 minutes or less
Replace the dehumidifier compressor
The compressor is a pump that compresses the refrigerant that runs through the sealed system in the dehumidifier. If the compressor doesn't run when activated, have a refrigerator service technician replace it; by law, an EPA-licensed technician must complete this repair because it involves refrigerant.
Replace the dehumidifier fan motor
The fan motor rotates the fan blade that pulls air in through the front of the evaporator and pushes air out through the back of the condenser coil. The moisture in the air pulled in through the evaporator condenses on the evaporator coil. The air pushed out through the condenser causes the refrigerant to condense to a liquid. Replace the fan motor if it doesn't run when activated.
Replace the dehumidifier condenser coil
The condenser is a heat exchanger that cools and condenses the hot, high-pressure refrigerant gas to a liquid state. The refrigerant then flows through the evaporator coil. If the compressor is running but the condenser cool and the evaporator is warm, the condenser or evaporator may have developed a refrigerant leak; by law, an EPA-licensed technician must to this repair because it involves refrigerant.