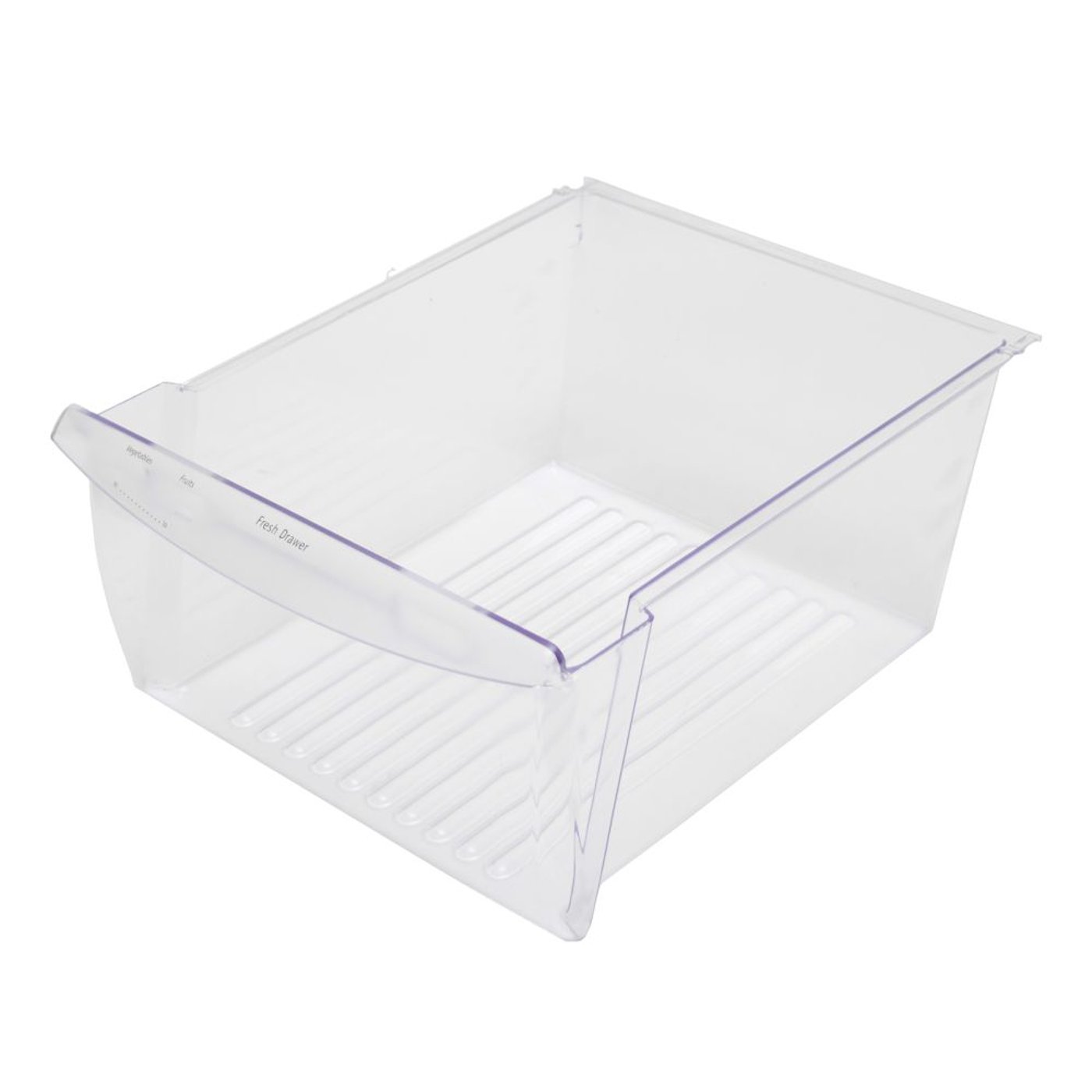 Refrigerator Crisper Drawer, Upper 240351005
Replaced by #240351061
?
Manufacturer substitution
This part replaces 240351005. Substitute parts can look different from the original.
This item has a wait list. Order now to save your place on the list
Part Information
Crisper drawer 240351061 is an original equipment manufacturer (OEM) part that fits some side-by-side refrigerators in these series: Kenmore 253; Frigidaire BGHS, DG, FF, FG, FP, FRS, LFUS and LGH; and Crosley CRSH.
Crisper drawer 240351061 stores fruits and vegetables at a humidity level that helps keep them fresh longer.
This crisper drawer features a humidity slide control that lets you adjust the humidity in the drawer.
Replaces original side-by-side refrigerator crisper drawer part numbers 240351006, 240351007, 240351011 and 240351031.