Elliptical Machine: Console display is dim
Weak batteries, loose wires or a faulty console can cause a dim console display.
In an elliptical that uses batteries to power the console, replace the batteries to restore brightness to the console display. Replace the batteries during routine elliptical maintenance. If the display doesn't get brighter after replacing the batteries, you'll likely need to replace the console.
If the elliptical has a power cord, unplug the elliptical and check the power cord wiring connections to the console. Reconnect any loose wires. If the power cord is damaged, replace it.
If the power cord and its wiring connections to the console are okay, then you may need to replace the console because the display is faulty or the console isn't sending enough power to the display.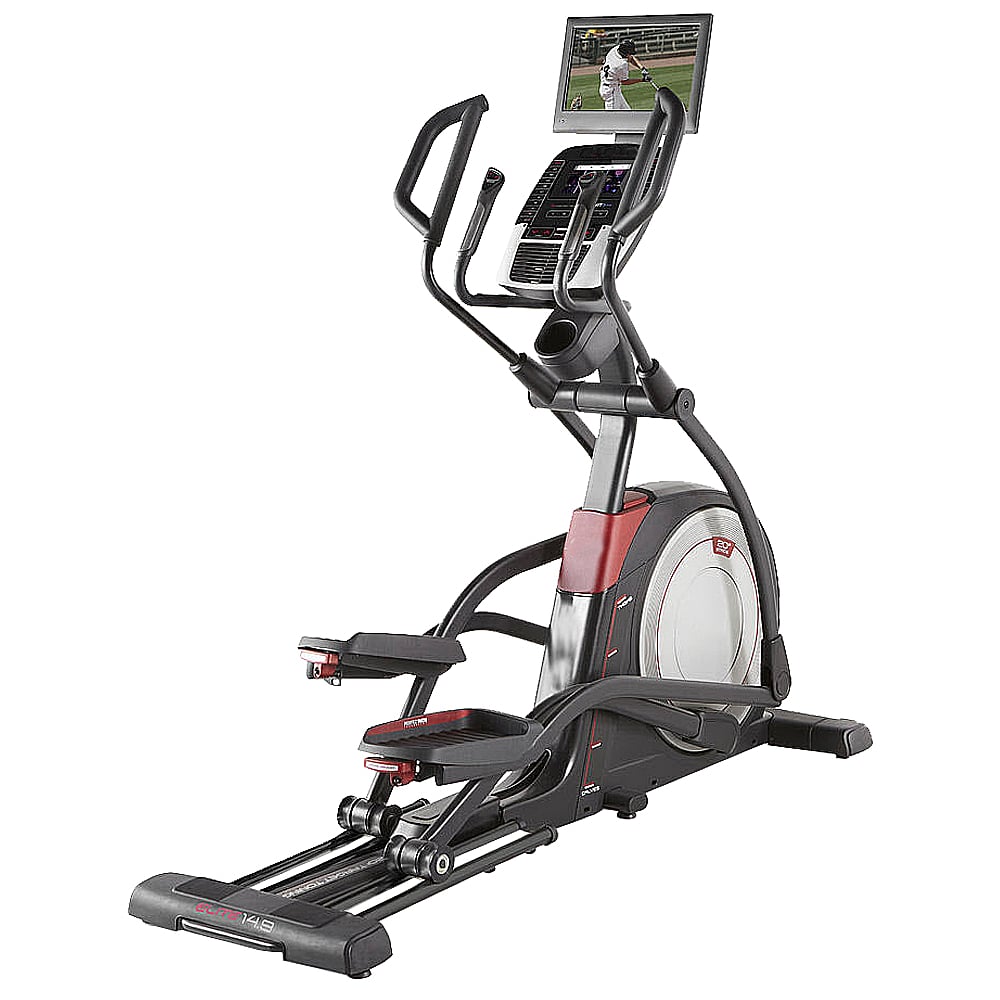 These repairs may help solve your elliptical machine problem
Replace the elliptical console
The console displays the elapsed time, distance traveled, estimated calories burned, current speed and the user's pulse. If the console doesn't light up, replace the battery. If the problem continues, replace the console assembly. The console also controls the resistance motor. Replace the console if it fails to adjust the resistance motor.
June 1, 2015
By Lyle Weischwill
If your elliptical console won't turn on or if the console display isn't working, the console might be broken. The DIY repair guide and video show how to replace an elliptical console in 3 quick steps.
Time required
 15 minutes or less
Perform elliptical maintenance
Inspect and tighten all parts of the elliptical regularly. Replace any worn parts immediately. Lubricate all moving parts using all-purpose grease. Replace the battery if it's weak or dead.