DIY laundry center repair
Laundry centers are a space-saving invention that combines a washer and dryer in one unit, with the dryer stacked above the washer. The laundry center's compact size makes it a great option for small living spaces. And because the two components are permanently joined, a laundry center is often more stable than stacking a dryer and front-load washer and joining them with brackets. If you're having a problem with your laundry center—maybe your washer won't start, spin or drain or your dryer won't work—our troubleshooting guidance can help you narrow down the cause.
Use our laundry center error code charts to help you find the cause of a problem if the control displays a code or flashes its lights in a repeating pattern. Once you figure out what's wrong, our laundry center repair guides give you step-by-step instructions for replacing a part. For answers to common questions and other laundry center tips, see our articles and videos page.
To find the owner's manual or a complete list of replacement parts for your laundry center, search for your model number.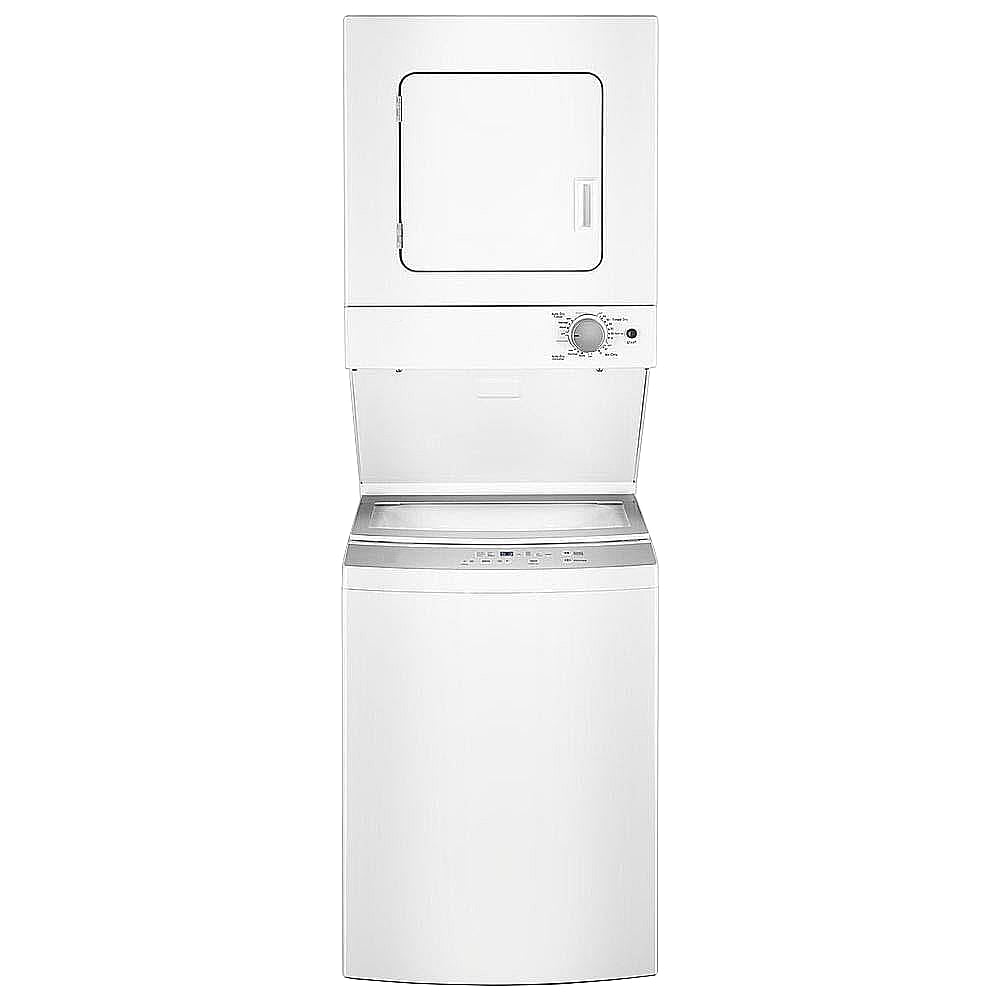 Symptoms common to all laundry centers
Choose a symptom to see related laundry center repairs.
Repair guides common to all laundry centers
These step-by-step repair guides will help you safely fix what's broken on your laundry center.
If the washer doesn't fill, spin or drain, the timer could be the problem. …
Time required
 15 minutes or less
If the washer tub bangs the cabinet during the spin cycle even though the load is balanced, you might need to replace th…
Time required
 15 minutes or less
The dryer won't start if the door switch is defective. Your can replace it in about 15 minutes.…
Time required
 15 minutes or less
Articles and videos common to all laundry centers
Use the advice and tips in these articles and videos to get the most out of your laundry center.