Tiller: Engine won't start
A dirty carburetor, bad gasoline, failed spark plug or broken recoil starter can prevent the tiller engine from starting.
Stale gas won't start the engine. If you left gas in the fuel tank during the winter without adding fuel stabilizer, drain the tank and fill it with fresh gas. Add fuel stabilizer to gas to keep it fresh during the off-season.
Bad gasoline can clog the carburetor, so clean and rebuild the carburetor if the tiller doesn't start after replacing the gas in the fuel tank. Replace the carburetor if it's too clogged to clean.
A dirty spark plug won't ignite the fuel to start the engine. Complete a full tune-up that includes replacing the spark plug, air filter and oil.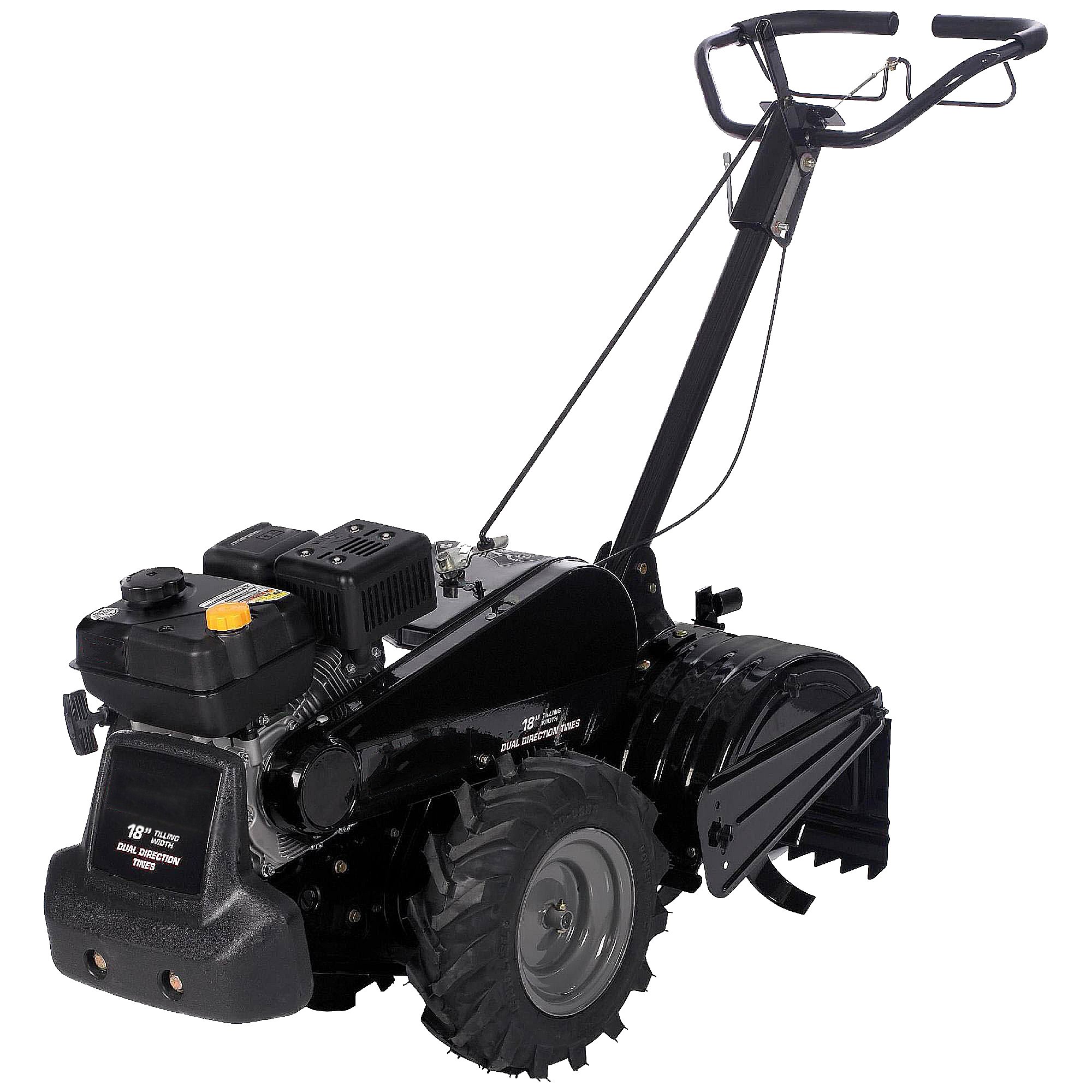 These repairs may help solve your tiller problem
Repair or replace the tiller recoil starter
Many tillers have a recoil starter with a pull rope. The pull rope can usually be replaced if it breaks. If the pull rope doesn't retract, it's likely the spring is broken. Because replacing the spring is difficult and usually impractical, replace the whole recoil starter if the rope doesn't retract.
May 1, 2013
By Lyle Weischwill
Can't start your tiller because the starter rope locked up? The problem could be a broken recoil starter spring or pulley. This step-by-step repair guide shows how to replace a tiller recoil starter.
Time required
 15 minutes or less
Clean and rebuild the tiller carburetor
Rebuild kits are available for most carburetors. The kit contains the essential components such as jets, pins, seals and gaskets to overhaul the carburetor. You can sometimes fix a fuel supply problem by disassembling and cleaning a carburetor. Use the rebuild kit to rebuild the carburetor after cleaning it.
Replace the tiller carburetor
Over time, varnish from stale gasoline builds up in the carburetor, decreasing the amount of air/fuel mixture reaching the engine. Replace the carburetor if it's severely clogged with varnish or if the orifices are clogged with debris and can't be cleared using carburetor cleaner and compressed air.
Tune up the tiller engine
A tune-up restores the tiller engine to its peak operating condition. A tune-up includes changing the oil, cleaning the engine, replacing the air filter, checking the ignition system, inspecting the carburetor, adjusting the throttle and choke controls, and adjusting and lubricating all moving parts.