Gas Pressure Washer: Starter rope won't retract
A spring on the recoil starter should retract the starter rope when you release the rope; if the spring is broken, the rope won't retract. You may want to replace just the recoil starter spring if it's available, but replacing that spring is fairly complicated. The easiest solution for fixing the problem is to replace the entire recoil starter.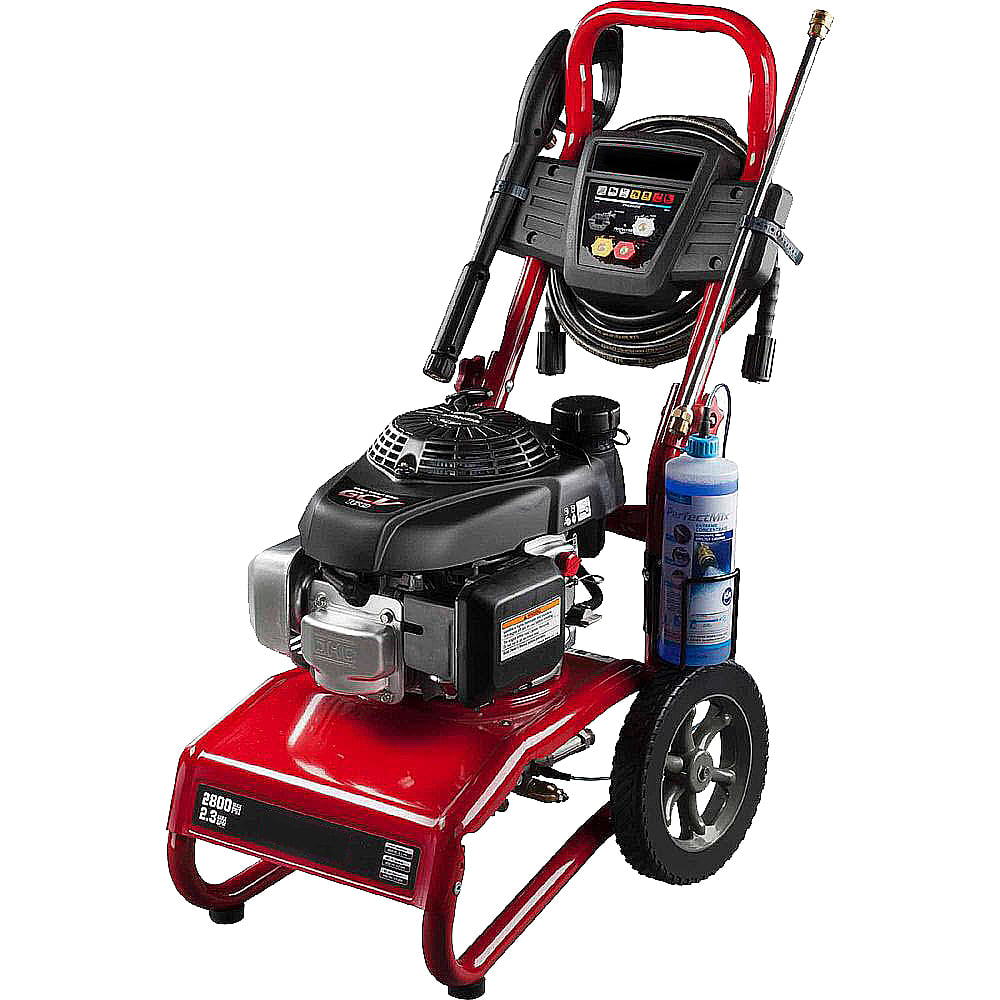 These repairs may help solve your gas pressure washer problem
Repair or replace the pressure washer recoil starter
If the pull rope doesn't retract, it's likely that the spring inside the recoil starter is broken. The recoil starter can also fail to engage the engine when the rope is pulled. Replace the recoil starter if the spring breaks or if the recoil starter won't engage the engine.