Gas Pressure Washer: Engine losing power
The engine requires an adequate supply of clean air to run properly, so replace the air filter if it's dirty. The engine also needs clean, fresh gasoline, so replace the fuel in the gas tank if the fuel is older than 3 months. If the carburetor is gummed up, the engine loses power, so check the carburetor and rebuild it if necessary. Replace the carburetor if it's too dirty to clean.
If the engine starts and run fine for several minutes but then loses power, the unloader valve may have failed. A failed unloader valve won't recirculate water back to the pump inlet, so pump outlet pressure builds up, making it harder for the engine to run the pump. The engine bogs down when it struggles to run the pump.
Try this test to see if a bad unloader is causing the engine to lose power. Stop the engine and remove the nozzle from the tip of the wand. Start the engine and hold the wand trigger down so water flows freely out of the wand. If the engine continues to run smoothly instead of bogging down after several minutes, then you'll likely need to replace the unloader valve.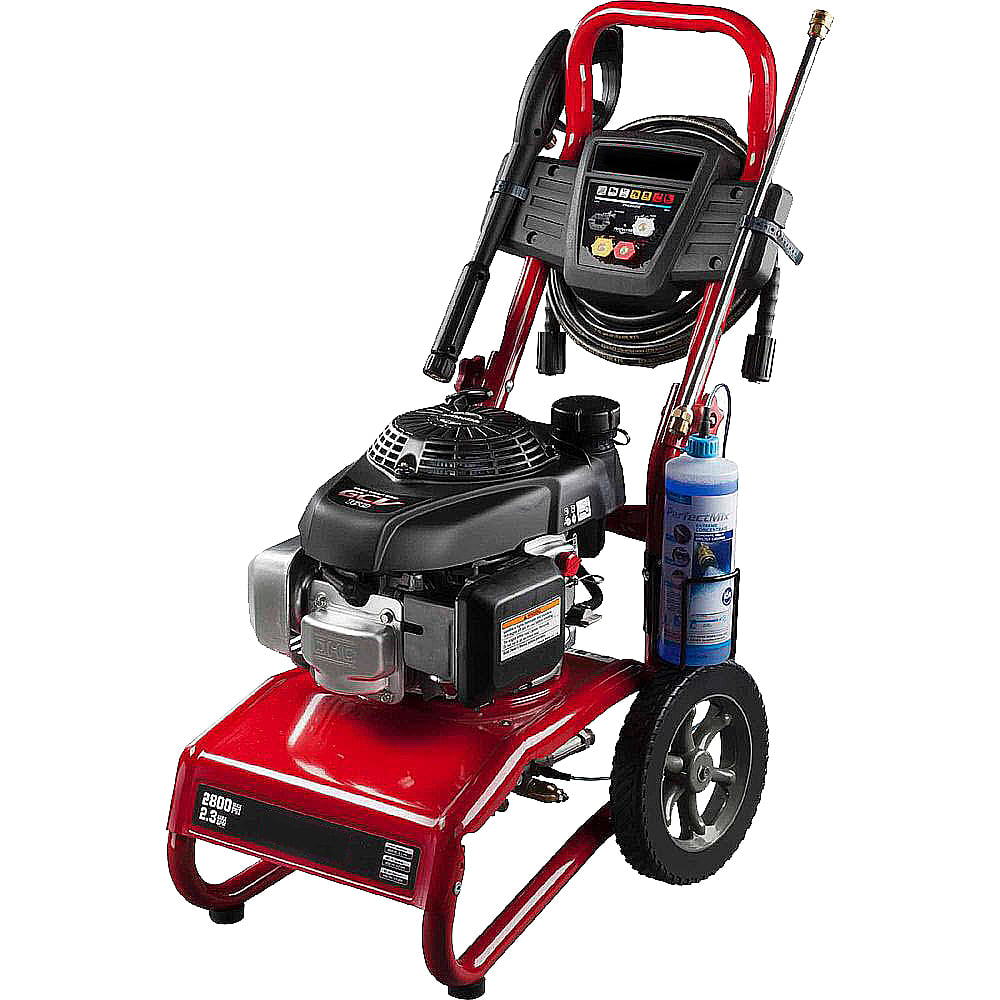 These repairs may help solve your gas pressure washer problem
Tune up the pressure washer engine
A tune-up restores the pressure washer's engine to its peak operating condition. A tune-up includes changing the oil, cleaning the engine, replacing the air filter, checking the ignition system, inspecting the carburetor, adjusting the throttle and choke controls, and adjusting and lubricating all moving parts.
Replace the pressure washer carburetor
Over time, varnish from stale gasoline builds up in the carburetor, decreasing the amount of air/fuel mixture reaching the engine. Replace the carburetor if it's severely clogged with varnish or if the orifices are clogged with debris and can't be cleared using carburetor cleaner and compressed air.
Clean and rebuild the pressure washer carburetor
Rebuild kits are available for most carburetors. The kit contains essential components such as jets, pins, seals and gaskets for overhauling the carburetor. You can sometimes fix a fuel supply problem by disassembling, cleaning and rebuilding the carburetor.